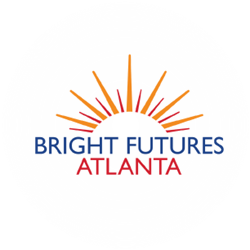 "We are excited to welcome these new additions to our Board of Directors, and we're looking forward to finding out how they can help us achieve our goals this year." -Philip Ross
ATLANTA, GEORGIA (PRWEB) February 05, 2016
Bright Futures Atlanta is proud to announce that it recently welcomed five new members to its Board of Directors. The new members were sworn in during a Board meeting held on January 30, 2016.
Bright Futures Atlanta is a faith-based organization that offers academic instruction, as well as after-school and summer programming, for at-risk youth in inner-city Atlanta. About 70 students are currently enrolled in the organization's educational facility, Bright Futures Academy.
"At Bright Futures Atlanta, we have big plans for 2016," said Philip Ross, founder and Executive Director of the organization. "We are excited to welcome these new additions to our Board of Directors, and we're looking forward to finding out how they can help us achieve our goals this year."
The new members of the Bright Futures Atlanta Board of Directors include:
-Megan Tharp, Client's Insights Consultant, IRI (who was also voted in as Secretary of the Board)
-John Fitzpatrick, CEO and President of Force Marketing
-Brandon Powell, Executive Director of Product at Cricket Wireless
-Tony Johns, Chief Operating Officer, City of Refuge
-Shannon Price, Vice President/Brokerage, JLL
All five new members were welcomed by the existing seven Board members.
"We hit the ground running at our first Board meeting of the year," said Rob Metcalf, Chairman of the Board and International Director and Broker Leader at JLL. "We developed major objectives for 2016 and have an active board that will successfully complete them. The net result will positively change the lives of many more of the kids and families we serve."
The mission of Bright Futures Atlanta is to promote the spiritual, academic and physical well-being of its youth and their families through discipline and education, resulting in personal accountability, positive career direction and lifelong achievement.
"Bright Futures Atlanta is changing lives. We are winning by breaking the cycle of poverty," said Michael Andreas, Vice Chairman of the Board and Fixed Income Trader at Suntrust Robinson Humphrey. "Our goal for 2016 is to build on this success by impacting even more students through our year-round programming."
The organization's plan for the year includes an expansion to Bright Futures Academy that will double the school's square footage and allow for the education of 110 students. The addition of the new Board members, with their diverse backgrounds and areas of expertise, will assist with this ambitious goal.
"I'm incredibly proud to be a part of this inspiring organization," said Brandon Powell, a new member of the Board and Executive Director of Product at Cricket Wireless. "They are doing some amazing work helping to create better futures for children in our local community, and I look forward to getting more involved in a hands-on way."
To learn more about how you can contribute to Bright Futures Atlanta's mission through donations or time, visit BFATL.org.
ABOUT BRIGHT FUTURES ATLANTA
Bright Futures Atlanta is a Christian-based, year-round program offering academic instruction and after-school programming, as well as camp during the summer, to at-risk youth in inner city Atlanta. The organization was founded in 2002, and in 2009, Bright Futures Academy was established. The 10,000+ square foot education center is currently located at 1300 Joseph E. Boone Boulevard NW. To learn more about Bright Futures Atlanta, visit BFATL.org.