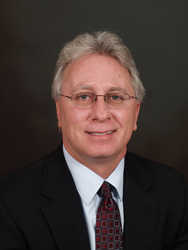 Our continued investment in the managed services space, including the appointment of Rich to his new position, is in direct response to the needs of our customers and reflects our ongoing commitment to this area
Exeter, RI (PRWEB) February 05, 2016
Carousel Industries, a leader in communication and network technologies, professional and managed services, and cloud solutions, announced today that it has appointed Rich Montefusco as Vice President of Managed Services. In anticipation of market growth, new service-based consumption models and fast-moving, cloud-based innovations, Carousel has invested in Montefusco to drive new sales opportunities and lead Carousel's Managed Services practice strategy.
"Information technology is transforming faster than ever before," comments James Marsh, Chief Revenue Officer of Carousel Industries. "The fact that our customers can offload the ongoing service and support of a broad array of technologies allows them to get ahead of this rapid pace of change without overloading their own IT departments. IT teams can then shift their focus to more innovative projects. Our continued investment in the managed services space, including the appointment of Rich to his new position, is in direct response to the needs of our customers and reflects our ongoing commitment to this area."
Carousel Recruits Rich Montefusco, Seasoned Managed Services Veteran Rich Montefusco brings over 12 years of executive experience building and running successful managed services practices for large companies, including Siemens and Ameritech. In his four years at Global Convergence and Pangaia Partners, he focused on cloud technologies and helped Gold Cisco partners achieve their Cloud and Managed Services certifications. In his new role at Carousel, he will drive the creation and delivery of managed services to meet rapidly evolving customer needs.
"Organizations are demanding a new model where they consume IT-as-a-Service (ITaaS)," says Montefusco. "By combining cloud deployment options with robust service offerings, Carousel enables customers to utilize technology in the way most effective for their business. We are passionate about providing flexible solutions that help our customers reach optimum efficiency and agility."
For more information on Carousel Industries, please visit http://www.carouselindustries.com.
About Carousel
Carousel Industries is a recognized leader in helping organizations evolve the way they communicate and orchestrate the flow of information throughout their networks. Carousel enables clients to connect and collaborate the way modern IT users demand and advance from their current network infrastructure to meet tomorrow's standards. With deep expertise across a vast portfolio of communication, network, and security technologies, Carousel is able to design, implement, and support solutions tailored to meet the unique needs of each customer. By offering professional and managed services with flexible deployments in the cloud, Carousel ensures clients achieve agility and utilize technologies in the way most effective for their business.
Since 1992 Carousel has grown an average of 30% per year and has over 6,000 customers, including 35 of the Fortune 100. Carousel has been recognized by multiple publications and industry consortiums as a top technology integrator, managed service provider, and cloud solution provider – including seven listings in the Inc. 500/5000. Headquartered in Exeter, RI, Carousel has over 1,000 employees working in 30 locations across the U.S.