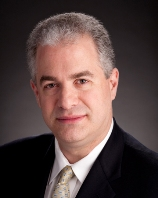 This isn't something you want to chance...In some cases, the penalties and fines can bankrupt a small or even mid-size business.
Evesham, NJ (PRWEB) February 05, 2016
Sometimes, being a nice person just doesn't pay. In fact, it can bite you…to the tune of tens of thousands of dollars or more.
Mistakenly overlooking overtime hours or simply misclassifying an employee can quickly become expensive, especially when multiple employees are involved or when the problem is systemic. The U.S. Department of Labor reports that collection of back wages under the Fair Labor Standards Act (FLSA) increased 21 percent from 2009-2015, averaging $8,900 per investigation.
In many of these cases, the companies probably violated the law unknowingly, or even with the best of intentions, according to Noam Yalon, president of 941 Timekeeping.
"A supervisor simply trying to accommodate an employee who needs a weekend off may fail to realize that when that individual makes up those hours during the week before or the week after, that could be overtime." Yalon says. "If you're going on a word and a handshake, or even just relying on a timecard, it's easy to overlook this obligation when doing payroll. This is more of a management issue than a compliance issue."
941 Timekeeping recently launched a new website, http://www.941Timekeeping.com, and has begun offering electronic scheduling software to help ensure business owners aren't hit with overtime "sticker shock" when they are trying to do the right thing.
Yalon says many of 941's clients have unwittingly had past overtime issues and sought out software to prevent future occurrences. Cases deemed intentional are punishable with escalating fines starting at $1,000 per offense, plus a 20 percent penalty based on the amount owed. Worse, an employee who sues may be entitled to additional "liquidated damages" equal to the amount of the payments owed, plus attorney's fees and court costs.
"This isn't something you want to chance. Employees who are eligible for overtime must be paid at least one and a half times their regular rate for the extra time they work, and the burden is on the employer to keep track to avoid issues," says Yalon. "In some cases, the penalties and fines can bankrupt a small or even mid-size business. It's best to speak with in-house counsel or an employment lawyer before there's an issue."
Timekeeping software, which traditionally tracked employee hours and activities, has evolved to enable payroll and human resources staff to better manage shift differentials and potential conflicts, target inefficiencies in staffing and flag potential overtime issues. Payroll managers can also rely on the employee's electronic trail in case of a Labor Department audit.
Timekeeping software can help prevent another frequent error in overtime compliance: determining which employees must be paid overtime. Despite conventional wisdom, even some salaried employees are entitled to overtime pay.
"This is a hot, hot area for plaintiff's employment attorneys. We're seeing a huge uptick in these FLSA overtime cases, some of which are based on legitimate errors," says Michael Friedman, Of Counsel for Jackson Lewis P.C., a workplace law firm exclusively representing management. "Even if an employee is classified as 'exempt,' they must meet certain standards under the law to qualify for the exemptions, which include Administrative, Executive, Professional, Computer and Outside Sales exemptions."
Employers must be aware of which employees are entitled to overtime because "there's a litany of penalties and damages which they may be responsible for under the FLSA federally, as well as their own state's wage and hour laws," Friedman says. "If there was no intent, penalties may not be as steep, but the burden is on the employer to prove that the error was made in good faith or on the advice of counsel."
Technology can also make your scheduling more efficient, Yalon says, because it can track employee hours and flag instances when overtime could kick in.
"It can ensure you're not paying more than necessary, either in overtime or standard pay rates. And if there is overtime involved, you – and your employee – will know ahead of time," he says.
941 Timekeeping, based in Evesham, N.J., helps companies more efficiently manage their human resources through technology. For more information, visit http://www.941timekeeping.com or call 855-941-8463.