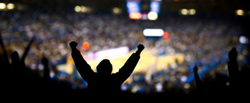 "Where full,half,and partial season ticket holders sell their extra tickets with no commission fees. Where Members buy their tickets and save.
(PRWEB) February 07, 2016
Today, Richard Nelson, President and CEO of Ticket Holders Club, LLC ("Ticket Holders Club") (http://www.ticketholdersclub.com) has launched a website that will revolutionize the resale market of professional sporting event tickets. Ticket Holders Club will directly compete with all secondary market ticket companies that both charge the Seller enormous commission fees, and the Buyer, unfavorable commission fees.
Mr. Nelson created Ticket Holders Club after years of frustration resulting from the exorbitant commission fees he incurred when selling his extra sporting event tickets through existing secondary market companies. He was equally annoyed when paying the ridiculous fees charged by these same companies when purchasing tickets to individual sporting events. The solution?... Come up with something better for everyone!
Membership: For both the buyer and seller is free! Ticket listings are also free.
How does it work? It is quite simple. No listing or commission fees are ever charged to the Seller – all priced tickets are charged a flat $2.50 processing fee per ticket sold. When purchasing tickets, the Buyer is charged a combined $2.50 processing fee and a 4% commission fee per ticket. There are no upload or delivery fees.
Mr. Nelson strongly feels that the business model used for Ticket Holders Club will provide fans a significantly more economical selling and purchasing experience. "There is no reason individuals should have to pay ridiculously expensive fees when buying or selling their own tickets any longer. I am confident that Ticket Holders Club is the answer."
Ticket Holders Club is a fully secure site that is geared towards individuals who have full, half or even partial season ticket plans to any professional sporting event.
For more information, please visit: http://www.ticketholdersclub.com.