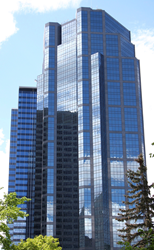 We are speaking about relationships that give meaning to life, the relationships that give us a sense of identity, of well-being, of security, of being needed.
Los Angeles, CA (PRWEB) February 09, 2016
Members of SEI Club, the exclusive, members-only dating and matchmaking service for successful, affluent singles, praise the matches they've met through the service.
The club, whose members include Fortune 500 CEOs and fashion models, as well as successful entrepreneurs and high-profile media figures, works closely with each member to create a portfolio of matches designed to meet the member's romantic preferences and dating goals.
In SEI Club reviews, one member wrote about the quality of matches she's met and how different the people she's met through the club have been.
"As a model, guys are always hitting on me, but I had yet to meet a guy who actually had an interest in who I was as a person on a deeper level and what my dreams are for my future," she wrote. "When I joined SEI Club, I started meeting really great matches who wanted to get to know me for who I am as a person. Once I was introduced to Mike we just clicked. It's been nine months and we're still going strong. He's handsome, sweet, funny—I adore him. Thank you so much SEI Club for showing me that there are good guys out there who are interested in me for more than just one thing!"
The reason SEI Club can offer such high quality matches is the rigorous screening process that each applicant goes through, a spokesperson for the club said. More importantly, the club executives and team members have a deeper understanding of the importance and value of having thriving, meaningful relationships. The club matches members using these deeper insights.
Says an SEI Club spokesperson, "We are speaking about relationships that give meaning to life, the relationships that give us a sense of identity, of well-being, of security, of being needed. These are the relationships that replace loneliness and insecurity with happiness and joy, the relationships that allow us to love and be loved."
"We're committed to having the highest quality member pool of any dating or matchmaking service," the spokesperson said. "Each applicant meets with a member of our executive team and is evaluated for success, attractiveness, morals, ethics and more. We only accept people who we believe can form strong romantic attachments and will be good partners in a relationship."
The club's experience—its executives have been making matches for more than 14 years—helps guide the process, as there are markers that the executive team can look for to help show if the person will be a good fit. One major test is how well each applicant follows the "Golden Rule," or if they treat others the way they themselves would like to be treated.
"By the time an applicant is accepted, we know that they aren't just successful and affluent; they're also good people who are looking for someone to share their romantic lives with," the spokesperson said.
In all, less than 35 percent of applicants are accepted for membership. That careful selection process, along with the personally tailored portfolio of matches, allows members to find exactly the person they're looking for.
One member wrote about how after not prioritizing a relationship for years, he found someone through SEI Club. Here is what he wrote on SEI Club reviews:
"I was very much enjoying dating but it began to feel empty. I was at a great place in my career and felt it would be more fun if I had a deeper, more meaningful relationship with someone I truly loved. The bar scene was a messy bore. SEI Club helped me find that special one...everyone I met through them was amazing, but meeting Lisa was the high point for sure. We are currently together and very happy."
Club members have different goals, ranging from casual dating to looking for a long-term relationship. Because of the in-depth screening process, the club's executive team understands what each member is looking for and can tailor matches to meet those goals. The SEIClub.com matching process can lead to sometimes unexpected places, the spokesperson said.
"When two fascinating people meet, there's no telling what they'll be able to do together. Some find long-term romantic success, while others find unanticipated personal and professional opportunities. Our main goal is to help members find relationships that enrich their lives and make their lives more peaceful, beautiful and meaningful."
One member wrote in about the way meeting SEI Club members has improved her dating life immensely. Her review is showcased among other SEI Club reviews:
"I have to say that becoming a member of SEI Club was one of the better decisions I've made. All of the matches they have introduced me to are exactly what I said I prefer... attractive, independent, and just whole, healthy, functioning gentlemen. I am very happy with my dating experience through SEI Club and I intend to continue with them. It's exactly what I needed in my life. The perfect outlet!"
Because of the club's high standards for membership and rigorous screening process, the executive team is able to craft matches that will meet or even exceed a member's expectations, the spokesperson said. SEI Club reviews reflect the enjoyment of members.
"Our members know they don't have to worry about meeting unsuitable candidates, because we weed them out in advance. What they're left with is a set of matches with people who they know they'll want to get to know better and potentially form a lasting romantic relationship with. Our members are people who expect the very best out of every part of life, including their dating and romantic lives. We strive to meet their high expectations and help them find a person who will be the exact right fit."
More information about SEI Club, including reviews from members, is available at the club's website: SEI Club
Read more about SEI Club here: SEIClub.com