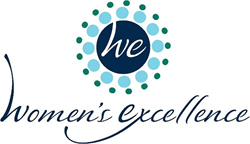 Birmingham, Lake Orion, Clarkston, Metamora, Michigan (PRWEB) February 07, 2016
Women's Excellence now has the ability to correct pelvic organ prolapse with the latest techniques and the most minimally invasive approaches.
Women who have had multiple vaginal births are at greatest risk for pelvic organ prolapse, particularly after menopause. Other risk factors include surgery to the pelvic floor, connective tissue disorders, and obesity. Women with mild prolapse discovered during a routine pelvic exam may have no symptoms at all. However, others experience considerable discomfort and a range of symptoms, including pressure and pain, urinary symptoms, bowel symptoms and sexual problems.
Women's Excellence is the most comprehensive obstetric and gynecologic office in Michigan. They also specialize in menopause, weight control, bladder control, endometriosis, robotic surgery, pelvic floor physical therapy, and midwifery services. The knowledgeable, well-trained, compassionate physicians and healthcare providers of Women's Excellence are taking new patients and are conveniently located in four locations throughout southeastern Michigan, Birmingham, Lake Orion, Clarkston and Metamora. For more information, visit http://www.womensexcellence.com.