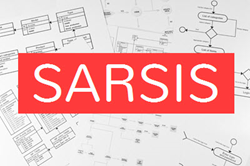 Since partnering with Sarsis in 2013, our online sales have grown 400%
San Diego, CA (PRWEB) February 09, 2016
Ecommerce platform pioneer Sarsis announced today that it has been selected by Reflect Window & Door to build the leading commercial and residential window and door supply company a completely re-imagined next generation ecommerce website.
Once the ecommerce website is complete in April 2016, Reflect Window & Door will be able to leverage Sarsis' groundbreaking ecommerce platform technology to:

Implement variations with data structures to optimally display different products in customized formats, but without time consuming or costly programming.
Deliver a more cohesive, unified "omnichannel" user experience – which is critical for reducing cart abandonment and driving sales.
Adapt customer experiences based on location (e.g. change currencies, after-hours phone numbers, etc.)
Dramatically increase web page loading speeds by loading product catalogs into memory.
Optimize online sales across platforms, operating systems and devices (desktops, tablets and smartphones).
Access product data and common ecommerce functions (e.g. shopping cart and checkout system) in a secure, PCI compliant, ready-to-use modules with little coding.
Over the past three years, the Sarsis team has helped Reflect Window & Door increase its online sales by 400 percent. However, according to the company's director of operations Kelley Hanna, the decision to choose Sarsis to build the company's new and improved website was based on more than results-to-date – it was also largely about Sarsis' unique culture and total customer service commitment.
"Unlike some technology companies that are stressful to work with or hide their engineers in the background so you can never ask questions, Sarsis' small and highly personable team of engineers is very responsive to our detailed needs," commented Ms. Hanna, whose company was established in 1985, is renowned across North America for its selection, style, quality, and customer service. "They have the expertise and skill we need, but never make us feel like a just another client. They really care about our success. We have every confidence that Sarsis is the right team to create our new website, which will elevate our company and take our sales to the next level."
"Kelly and her Reflect Windows & Door team continue to be outstanding collaborative partners," commented Saris' founder Quan Nguyen. "Their fundamentals are rock solid, the product is world class, and the new ecommerce platform we're building will help them reach more customers, deliver a much better online experience, and ultimately generate more sales. It's a win for the company, and just as importantly, it's a win for their growing roster of very satisfied customers!"
For more information on Saris' pioneering ecommerce platform solution, visit http://www.Sarsis.com.
For any additional information, including media inquiries, email sales@sarsis.com or call 888.882.ECOM (3266).
About Sarsis
Headquartered in San Diego, Sarsis delivers a suite of solutions and services that enable ecommerce businesses to increase sales, revenues, profits – and ultimately succeed at a higher level. Learn more at http://www.Sarsis.com.
About Reflect Window & Door
Since 1985, Reflect Window & Door has been providing Canadian businesses and homes throughout the Edmonton area with a full range of windows and doors. The company is an authorized distributor of All Weather Windows, known for their quality, superior standards and unmatched beauty. Learn more at http://www.reflectwindow.com.