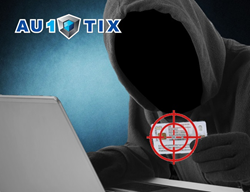 cracking down on in-person fraud and the profitability of counterfeit card operations resulted in a 113% increase in new account fraud which now accounts for 20% of all fraud losses.
Nicosia, Cyprus (PRWEB) February 15, 2016
According to Finextra quotation of Al Pascual, senior vice president, research director and head of fraud & security, Javelin: "Fraud is evolving at a frantic pace… This just shows that when the industry cracks down on one type of fraud, criminals quickly shift their attack vector and area of operation." (See: http://www.finextra.com/news/fullstory.aspx?newsitemid=28413&utm_medium=DailyNewsletter&utm_source=2016-2-3) The shift to CNP and new account fraud has been long known but awareness of the threat has not yet been translated to action. AU10TIX, the forerunner of 2nd generation ID authentication and fast-track onboarding technology explains this ongoing vulnerability on 3 main factors: Lack of awareness of latest technology capabilities, "battle haze" created by over-promising of 1st generation solution providers, and the need to start accrediting technologies in a way that will enable informed choices between technology generations and providers.
"Has this been a surprise to anyone?", says Ron Atzmon, Managing Director of AU10TIX: "You can have the safest payment card out there but is using a fraudulent ID and personal data is amazingly easy. The weak link is at new account opening and new customer onboarding. That's when you have little or no prior information about the client, which is why regulators insist on a KYC process driven by government issued ID documents. But if you do not have the means to check that document or document photo for manipulation and risk indicators then you're opening the door wide to opening the account and getting a totally legitimate payment card, using an easily faked ID. Does this make any sense?"
"Putting in technology to enhance ID authentication and onboarding is not an option if you strive to survive and grow in today's marketplace", says Ofer Friedman, VP Marketing of AU10TIX: "Question is which technology. Just be aware that ID authentication and onboarding technology already has a 2nd generation. That generation has the ability to do deep forgery forensics, look at collateral risk indicators, define exceptions in a much more focused level, and is much better with borderline quality ID images. AU10TIX BOS is the forerunner of that 2nd generation which already powers some of the biggest players out there."
About AU10TIX
AU10TIX Limited, a fully owned subsidiary of ICTS International N.V, deals with the authentication and digitization of identifying documents including Passports, identity cards, driving licenses and other complementary identifying documents. The company specializes in implementing hardware & software based applications used for scanning, identifying, content retrieval, authentication and validation of identifying documents. AU10TIX is a pioneer of all-channel (front-end and online) ID authentication and processing solutions. The company's products drastically reduce identifying document-based fraud, reducing the costs associated with client processing and enabling effective regulatory compliance, while making the sales and support operations speedier and considerably more efficient.
For more information, visit http://www.au10tix.com
About ICTS International N.V.
ICTS specializes in the development and implementation of innovative security concepts and solutions designed to meet the needs of a variety of industries, mainly aviation transportation, border control and sensitive facilities. ICTS International benefits from over two decades of expertise and international operational experience in transportation security, with a particular emphasis on high-risk environments, passenger processing transactions and the integration of security services to provide a comprehensive security solution. It also offers a wide variety of customized training programs, tailored procedures and a wide range of security consulting services. The company has developed and implemented unique technological solutions, based on its comprehensive approach to security, designed to enhance the level of security while accelerating the security check process.
For more information, visit http://www.icts-int.com
This press release contains "forward-looking statements" within the meaning of the Private Securities Litigation Reform Act of 1995, regarding the Company's business strategy and future plans of operations. Forward-looking statements involve known and unknown risks and uncertainties, both general and specific to the matters discussed in this press release. These and other important factors, including those mentioned in various Securities and Exchange Commission filings made periodically by the Company, may cause the Company's actual results and performance to differ materially from the future results and performance expressed in or implied by such forward-looking statements. The forward-looking statements contained in this press release speak only as of the date hereof and the Company expressly disclaims any obligation to provide public updates, revisions or amendments to any forward-looking statements made herein to reflect changes in the Company's expectations or future events.
Contact:
AU10TIX
Ofer Friedman, VP Marketing
Email: ofer.friedman(at)au10tix(dot)com
Tel.: +357 (22) 007698
ICTS International NV
Alon Raich
Email: mail(at)ictsinternational(dot)com
Tel.: +31-20-716 3421