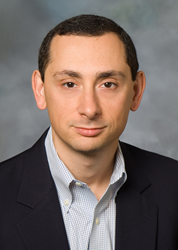 Dapagliflozin has been shown to be an effective treatment for diabetes. The DEFINE-HF trial will now examine whether it also has a potential as a beneficial and safe treatment strategy for heart failure symptoms in those same patients
Kansas City, MO (PRWEB) February 08, 2016
Patients suffering from type 2 diabetes and chronic heart failure may be eligible to enroll in DEFINE-HF (Dapagliflozin EFfect on symptoms and bIomarkers iN diabetEs patients with Heart Failure), a clinical trial being championed by Saint Luke's Mid America Heart Institute. The trial will be open for enrollment of patients in the immediate future, and will study the safety and effectiveness of a common type 2 diabetes medication on heart failure symptoms and biomarkers. Academic medical institutions across the US will be participating, with Saint Luke's Mid America Heart Institute acting both as a National Coordinating Center, and as a participating medical center.
Patients with diabetes face a much higher risk of heart failure than those without diabetes, and the prognosis of patients with diabetes and heart failure is generally poor.
"It is common for patients with type 2 diabetes to also suffer from chronic heart failure," said Saint Luke's cardiologist Mikhail Kosiborod, M.D., national principal investigator. "There is a substantial need to develop treatments that not only lower blood glucose levels, but also positively impact the symptoms and functional status of patients with diabetes and heart failure. Dapagliflozin has been shown to be an effective treatment for diabetes. The DEFINE-HF trial will now examine whether it also has a potential as a beneficial and safe treatment strategy for heart failure symptoms in those same patients."
Dapagliflozin, which is manufactured and marketed by AstraZeneca, was approved by the FDA in January 2014 as a treatment for elevated glucose levels, along with diet and exercise, in adults with type 2 diabetes.
DEFINE-HF is a clinical trial designed to evaluate the effects of dapagliflozin 10 mg on heart failure biomarkers, symptoms, health status, and quality of life in patients with type 2 diabetes and chronic heart failure with reduced left ventricular systolic function (NYHA Class II or Class III heart failure). The 12-week randomized, double-blind, placebo controlled trial will be open to patients between the ages of 19-74 who meet the clinical trial criteria, and has an estimated completion date of May 2017. This research is being conducted with support from AstraZeneca Pharmaceuticals LP.
Complete information on the DEFINE-HF trial including trial criteria and exclusions can be found at https://www.clinicaltrials.gov/ct2/show/NCT02653482?term=define-hf&rank=1
For more information about the study at Saint Luke's, call 816-932-9858 or email DEFINE-HF(at)saint-lukes.org.
Saint Luke's Mid America Heart Institute is a member of Saint Luke's Health System, which consists of 11 area hospitals and several primary and specialty care practices, and provides a range of inpatient, outpatient, and home care services. Founded as a faith-based, not-for-profit organization, our mission includes a commitment to the highest levels of excellence in health care and the advancement of medical research and education. The health system is an aligned organization in which the physicians and hospitals assume responsibility for enhancing the physical, mental, and spiritual health of people in the metropolitan Kansas City area and the surrounding region.