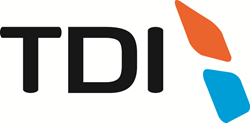 Mr. Buday indicated, of his new role, "my primary goal as President and COO is to ensure we stay on the right path and implement an effective business plan and tactical strategy to sustain TDI's future growth."
Washington, DC (PRWEB) February 10, 2016
Tetrad Digital Integrity LLC (TDI), a global provider of Cyber Security Services, announces its appointment of Les Buday, TDI's Vice President of Service Delivery, as its new President and Chief Operating Officer.
Mr. Innella indicated TDI is pursuing various avenues of aggressive expansion and growth, which include possibilities ranging from building out a new product/solution line that has been in the works to merger and acquisition activity. TDI's CEO will be personally and fully committed to championing these undertakings in order for them to succeed.
TDI is implementing this immediate change to better prepare for its continued growth and success. Mr. Innella relinquished the day-to-day responsibilities which he owned to allow TDI to simultaneously flourish in both these newer endeavors and on its existing 15-year path that historically made TDI thrive. Mr. Buday takes over the daily operations of the company to include service delivery, expanding its customer footprint through a combination of organic and new business growth, and refining operational and employee support processes.
"As CEO, it is my charge to constantly find the right way in which we can grow. At times this means taking significant action to move the company forward; I am confident this is just such an action. While I am not going anywhere, my role – as with Les' - is changing to meet TDI's needs. I am excited about this move and hope you too will share my enthusiasm" said Mr. Innella to TDI's employees around the globe.
Prior to his new role, Mr. Buday served as TDI's Vice President of Service Delivery. In that role, he successfully ran Service Delivery due to his knack for identifying problems and answers while quickly and extemporaneously finding solutions and making decisions to implement them. It was a natural progression for Mr. Buday to transition as the President, allowing Mr. Innella to focus his attention on further growing the company through different methods.
Mr. Buday indicated, of his new role, "my primary goal as President and COO is to ensure we stay on the right path and implement an effective business plan and tactical strategy to sustain TDI's future growth."
Mr. Buday is a PMP-certified executive with more than 15 years of progressively responsible experience in the Federal and DoD contracting arenas. Prior to joining TDI, he was the Vice President of Operations at Primescape Solutions, an IT Consulting and Business Solutions provider to the Federal Government, where he successfully recruited, managed, and mentored complex, multi-functional teams, as well as worked directly with senior Federal IT leadership. He also spearheaded the effort to implement the company's first formalized project lifecycle (PLC) and subsequently have the company achieve a CMMI Level II rating by the Software Engineering Institute.
Mr. Buday holds a Bachelor's degree in Computer Science from the Virginia Polytechnic Institute and State University and a Master's degree in Software Systems Engineering from George Mason University.
###
Founded in 2001, TDI has grown into a world-class consulting firm offering cyber security services to government agencies and commercial clients around the world. Since inception, TDI delivered hundreds of cyber security initiatives, establishing outstanding credentials in vulnerability assessments, penetration testing, Assessment & Authorization / Certification & Accreditation, compliance, disaster recovery and business continuity, incident response, network security, and all areas of cyber security engineering. Our main goal is to bring superior cyber security services to our customers while fostering a challenging and welcoming work environment for our employees.
TDI's employees pursue the latest developments in cyber security through active lecturing at international conferences, publishing articles, conducting interviews to a worldwide audience, and working on the cutting edge of cyber security development programs, particularly through TDI's internal research and development program.
TDI's CEO established and currently chairs the charitable "White Hat USA" organization - established with the goal of raising money, through the cyber security community, to help children at Children's National Medical Center. This is in keeping with TDI's values which foster the belief that not only should we provide a stronger cyber security community but a healthier community for all.
TDI is headquartered in Washington DC, with additional locations in Maryland, Virginia, and the United Kingdom; our employees are also deployed in Singapore, Guam, Bahrain, Japan, and around the globe.