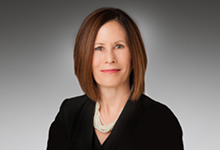 Pleasant Hill , CA (PRWEB) February 08, 2016
Debra Bean, a leader in higher education administration whose extensive background includes serving as Provost of National University, has been selected to be President of John F. Kennedy University, effective immediately. Ms. Bean takes the helm of the private, nonprofit university, located in the San Francisco Bay area, known for its commitment to social justice and preparing students to be effective change makers in the world through a variety of programs, including its College of Law.
"I am very honored to have been appointed to serve as President of John F. Kennedy University," said Ms. Bean, who has been serving as interim President since last summer. "The University's commitment to the community and the students it serves is outstanding. We are truly dedicated to offering programs that create change by educating students in both theory and practice in ways to make a difference in their communities."
Ms. Bean will continue to advance the University's mission, which includes a unique service learning component in which students apply the skills they learn at the University to work in the community. Since serving as Interim President, Ms. Bean has also focused on developing a Strategic Plan for 2020, reviewing enrollment processes to achieve an exceptional student experience, and other significant projects. During her leadership, JFK University has secured $3 million in federal and other grants going toward the creation of a new Hispanic Undergraduate Success Center and a new center to serve veteran students, called the "Veterans Academic Leader for Opportunity and Resiliency".
As part of the National University System, Ms. Bean is also guiding JFK University as part of a dynamic network of complementary universities that offer pathways for students to attain professional and terminal degrees through quality and innovative programs delivered in a format that is flexible to the needs of adult learners.
"President Bean is a highly-regarded leader in the education sector who has demonstrated throughout her career an unwavering dedication to student success, collaborative leadership and community," said Dr. Cunningham, Chancellor of the National University System. "Ms. Bean brings an exceptional ability to transform university environments in a way that brings out the best in people and strengthens the overall institution while creating lasting positive impacts, something she has already done during her short time there."
Prior to joining JFK University, Ms. Bean held various leadership posts with National University, the second-largest private nonprofit university in California. As Provost at National University she provided academic oversight of 126 program offerings and six academic units. Among her many contributions to National University, Ms. Bean played a key role as Associate Provost during the regional accreditation recertification that resulted in a successful nine-year renewal from the Western Association of Schools and Colleges (WASC) Senior College and University Commission. She also led campus wide academic efforts for the university's five-year strategic plan, "NU2015," which sets the bar for continued standards of excellence. As the first Dean of National University's School of Media and Communication, Ms. Bean developed numerous degree programs and launched several key projects, such as "San Diego 6," a television production designed to promote health, exercise, and nutrition to children.
Ms. Bean has served as Associate Dean at the Columbia College, School of Media Arts, leading assessment initiatives and other priority administrative projects. She has held management positions in the fields of media, strategic marketing, and online brand development for clients such as American Airlines, msnbc.com, Nike, The Chicago Tribune, and the University of Chicago. In addition to her professional achievements, Ms. Bean has served on several boards of nonprofit organizations, including the International Educational Resources Foundation (2010-2013). She has also served on the Kyoto Awards Host Committee (2010) and the International Digital Media Arts Association board (2005-2007). Ms. Bean's terminal degree is a Master of Fine Arts from The School of the Art Institute of Chicago. She also holds a Bachelor of Arts in Anthropology and a Bachelor of Fine Arts in Studio Art from the University of Colorado, Boulder.
To learn more about JFK University: http://www.jfku.edu/