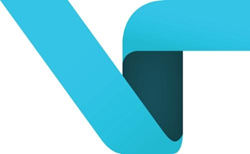 Traction Trumps Everything
PALO ALTO, Calif. (PRWEB) February 09, 2016
VentureFund.io launches a data-driven platform for startup founders to privately connect with top early-stage investors by sharing real-time access to their software/app's internal growth data. No need to pitch investors anymore — founders focus on growing their startup while letting their data do the pitching. The platform is 100 percent free.
As of today's launch, VentureFund.io has over 150 participating angel and venture investors representing firms including Google Ventures, Andreessen Horowitz, DFJ, Social Capital, Upfront Ventures, General Catalyst Partners, Y Combinator, 500 Startups, and more (see the full list at http://venturefund.io/about/investors). For startup founders, connecting data is a breeze. VentureFund.io currently integrates with data sources including Google Analytics, Mixpanel, Stripe, Braintree, and more.
Equalizing Access and Growth
"The launch of VentureFund.io today couldn't come at a better time with the explosive growth of web and mobile software innovations happening globally. Talented founders are launching and scaling software/app startups more quickly than at any other time. The ability to monitor the early traction of startups can be the difference between success and failure for investors," said VentureFund.io Founder Clarence Wooten.
VentureFund.io helps increase transparency and efficiency throughout the entire funding process for founders and investors. Instead of pitching, relationships are established by logging onto the platform. Engagement happens when founders privately share their internal growth data with investors. In turn, investors monitor data in real time, connecting with the founders with suggestions and useful feedback. "We're flipping the early-stage funding process on its head. Now, when the app starts to blow up, funding will start to show up," added Wooten. "Most importantly, by putting the initial focus on data as opposed to the gender, ethnicity, location, or educational background of the founding team, initial selection bias is greatly diminished. Traction trumps everything!"
Sharing and Monitoring Traction in Real Time
Monitoring the traction of web-connected software and mobile apps is at the core of the VentureFund.io platform. It functions as a free marketplace, connecting founders and investors through data. Startup founders can join the platform within minutes and immediately connect their software's internal growth data. They can then hand-pick investors to share the data with in real time, from a group of 150 investors, creating a funding process more efficiently and much more quickly than ever before.
"Being able to monitor the internal growth metrics of seed and early-stage startups on VentureFund.io, as they go from MVP to initial traction, is a huge timesaver," said Hamet Watt, venture partner at Upfront Ventures, located in Santa Monica, California. "Working with entrepreneurs who are transparent about sharing their data even before they have traction is the right way to start off an investment relationship."
VentureFund.io is not a venture capital fund today but does plan to monetize the platform in the future. "What was most important when creating VentureFund.io was reducing the friction of startup fundraising by increasing transparency between startups and investors, which we're very proud to have accomplished," said Clarence Wooten.
About VentureFund.io
VentureFund.io is a data-driven traction platform that reduces the friction of startup funding by making it easy for founders to connect and build relationships with investors through data. Visit http://www.venturefund.io.