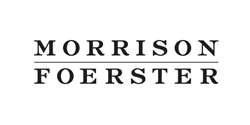 Tokyo, Japan (PRWEB) February 08, 2016
Morrison & Foerster, a leading global law firm, is pleased to announce that Joshua Isenberg has joined the firm's Tokyo office as a partner in its real estate practice. Mr. Isenberg comes to Morrison & Foerster from Paul Hastings, where he led its local real estate practice in Tokyo. He brings to the firm strong expertise in cross-border transactions.
"Josh's deep experience representing Japanese corporates in their overseas real estate investments is impressive, and his addition complements our market-leading team in Tokyo," Eric Piesner, Firmwide Managing Partner for Asia, said. "Josh has a well-earned reputation as a sophisticated real estate lawyer, and we're excited to welcome him to the firm."
Mr. Isenberg will enhance Morrison & Foerster's inbound practice that represents global investors acquiring assets in Japan, and will also grow an outbound practice that enables the firm to support Japanese corporate clients investing in the U.S. Mr. Isenberg's practice involves a wide variety of real estate transactions, including senior and mezzanine financing, acquisitions, sales, construction and development matters, joint ventures, and ground leases. He has represented a broad range of institutional and private clients in connection with office, industrial, hotel, retail, mixed-use, and multifamily projects.
"Josh also has a stellar practice in the renewable energy area, with a focus on solar development projects and related financings," Ken Siegel, the Managing Partner of Morrison & Foerster's Tokyo office, said. "His work in that area will be a significant asset to our project finance and real estate teams."
Morrison & Foerster's clients include prominent names in the real estate industry. For example, the firm recently advised Global Logistic Properties Limited, the leading provider of modern logistics facilities in China, Japan, and Brazil, in its acquisition of a $4.55 billion U.S. logistics portfolio from Industrial Income Trust. The firm also advised Aetos Capital Real Estate late last year in its sale of Simplex Investment Advisors, a Japanese real estate asset management firm, to Hulic Co., Ltd (TSE:3003), a leading Japanese real estate operator, for an aggregate value of $1.3 billion.
"Morrison & Foerster's practice is truly the leading real estate practice among international firms in Tokyo," Mr. Isenberg said. "The firm's deep history in Japan and its continued commitment to the market will allow me to expand my work, both inbound and outbound into the U.S. I look forward to contributing to the success of the firm."
Mr. Isenberg's recent deals include representing North America Sekisui House, LLC, the U.S. business operations unit and full subsidiary of Sekisui House, Ltd., the largest home builder in Japan, in its acquisition of four master planned communities located in Colorado and Texas from Wheelock Street Capital, LLC; Deutsche Bank AG Tokyo Branch on multiple non-recourse loan facilities for the construction of large scale photovoltaic power projects in Japan; and a global investment manager on its acquisition and financing of the Adidas flagship store in Shibuya, Tokyo.
Mr. Isenberg earned both his law degree and MBA from the University of Southern California, and his undergraduate degree from the University of California, Santa Barbara. He is admitted to practice in Japan, New York, and California. He is ranked Band 2 Real Estate (International) in Chambers & Partners Asia Pacific 2015, which states that he "has a commercial and pragmatic approach, and offers very thorough advice." Mr. Isenberg is also listed as a leading attorney in the 2015 edition of Legal 500 Asia Pacific for Real Estate, Japan.
ABOUT MOFO
We are Morrison & Foerster — a global firm of exceptional credentials. Our clients include some of the largest financial institutions, investment banks, Fortune 100, and technology and life sciences companies. The Financial Times has named the firm to its lists of most innovative law firms in North America and Asia every year that it has published its Innovative Lawyers Reports in those regions. In 2015, for the third consecutive year, the firm was selected as the Japan International Law Firm of the Year by Chambers Asia Pacific Awards. Our lawyers are committed to achieving innovative and business-minded results for our clients, while preserving the differences that make us stronger.