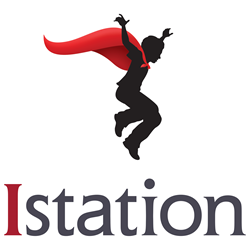 Our program is built by curriculum experts to support educators and instill a love of learning in students. We look forward to serving and forming new relationships with educators throughout the state
Dallas, Texas (PRWEB) February 10, 2016
Istation is pleased to announce it has been approved by the Ohio Department of Education as an approved vendor of assessments for reading in kindergarten through 3rd grade for the 2016-2017 school year.
To qualify for the approval lists, vendors must provide evidence that their assessments meet the following criteria:
1. be highly correlated with curricular objectives;
2. have enough "stretch" to measure the growth of both low- and high-achieving students;
3. meet appropriate standards of test reliability; and
4. have specifics on relating assessment growth measures to the 1-5 point Teacher Effectiveness scale.
Having met all these criteria, Istation is now an option for Ohio school districts to choose for determining student growth in the absence of available value-added data.
"Istation is thrilled to be recognized as an approved vendor of assessments in Ohio. Our program is built by curriculum experts to support educators and instill a love of learning in students. We look forward to serving and forming new relationships with educators throughout the state," said Richard H. Collins, Istation Chairman and CEO.
Istation ISIP™ ER works as a universal screener and progress monitor to report student growth in five critical domains of reading. Additionally, Istation's reports map student growth in several ways: by ability index scores, percentiles (based on national norms), Lexiles®, and instructional tiers. Beyond the wealth of data the program generates, ISIP ER helps educators monitor student progress, provides teachers and staff with immediate feedback, recommends teacher-directed remedial lessons for students who need them, and helps track the effectiveness of instruction.
To learn more about Istation ISIP ER, see the approved proposal from the Ohio Department of Education.
About Istation
Istation is an award-winning comprehensive e-learning program used by more than four million students across the world. Known for its accurate assessments, engaging curriculum and trusted teacher tools, Istation helps students in prekindergarten through 12th grade achieve academic growth. Istation's computer-adaptive assessments (known as ISIP™) immediately place students on personalized instructional paths unique to their needs. An animated, game-like interface effectively engages students so that they don't even know they're being evaluated. Along with its highly interactive digital curriculum, Istation provides teachers with access to thousands of lessons perfect for instructing small groups or an entire class. Comprehensive progress reports are also immediately available for educators, administrators and parents. Istation offers its ISIP assessment in Early Reading, Advanced Reading, Reading en Español and Math. Istation instruction is available in Reading, Reading en Español and Math. Students can also use their Istation subscriptions at home. Since its founding in 1998, Dallas-based Istation has seen tremendous growth. The company's animated program is now helping students in 44 states and four countries learn and grow.