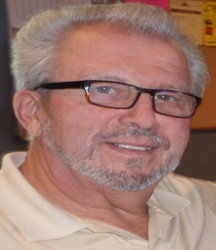 Tampa, Florida (PRWEB) February 29, 2016
Former Portage County, Wisconsin sheriff Dan Hintz has joined a select group of Amazon.com best-selling authors with his book "In Pursuit of Justice." The law enforcement memoir was published and released on May 21, 2015.
In January 2016, "In Pursuit of Justice" by Dan Hintz with John Spiller achieved best-seller status on Amazon.com reaching as high as #11 in the category "Biographies & Memoirs." Hintz augmented the book's success by embarking upon an extensive media, public speaking, and book signing tour.
"In Pursuit of Justice" is a collection of short stories that reflect Dan Hintz's humble and often tragic childhood on a small farm in Shantytown, Wisconsin. The book also depicts a two-decade law enforcement career that ran the gamut of bizarre and dangerous circumstances. Some of those circumstances included mysterious deaths and shocking murders, heartrending suicides, unusual medical emergencies, beer-soaked bar brawls, creative drug trafficking, illicit liaisons, smart-mouthed wiseguys, an unrepentant bully, violent racial incidents, masturbation gone wrong, and a sex-crazed, drug-fueled rock festival from a bygone era just to name a few.
As the sheriff of Portage County, Wisconsin, Dan Hintz directed Operation Clean Sweep—the removal of domestic terrorist organization Posse Comitatus—putting an exclamation point on an eventful law enforcement career. The Posse, whom the FBI described as "one of the first organized manifestations espousing racial supremacy, but primarily focused on opposition to the federal government," had threatened to kill government officials, law enforcement officers, and innocent citizens. In a display of strength and courage, Hintz led more than 150 law enforcement officers in the charge to remove the racist, anti-government terrorists from their militia-style compound in rural Tigerton Dells, Wisconsin.
Former sheriff Dan Hintz is an accomplished public speaker dedicating himself to examining the threat of domestic terrorism and the state of law enforcement in America.
Would you like to schedule an interview or arrange a speaking engagement with Dan Hintz? Please contact Dan directly at (727) 784-8370 or John Spiller at (727) 418-8226.
CONTACT
Dan Hintz
Phone: Office (727) 784-8370 Personal (727) 781-8020
inpursuitofjusticebook(at)gmail(dot)com
John Spiller
Phone: Office (727) 418-8226
theworkinghourmediagroup(at)gmail(dot)com
"In Pursuit of Justice" ISBN-10: 0692431179 ISBN-13: 978-0692431177
To request a review copy of "In Pursuit of Justice," please contact John Spiller
SOURCES Dan Hintz and John Spiller
RELATED LINKS
https://www.inpursuitofjusticebook.com/
https://www.inpursuitofjusticebook.com/media-kit.html
http://www.amazon.com/gp/product/0692431179/
https://www.facebook.com/inpursuitofjusticebook/