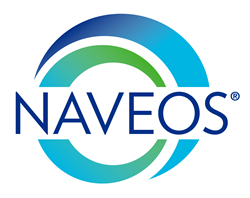 "340B uncertainty demands proactive strategic and tactical steps to optimize savings" - Robert Gricius, CEO of NAVEOS®
Sterling, VA (PRWEB) February 10, 2016
With all the hype surrounding the 340B Drug Pricing Program national healthcare finance speaker and NAVEOS® CEO Robert Gricius takes you through a closer look at the 340B Drug Pricing Program.
The 340B Strategies: Getting In and Staying In Webinar will offer solutions and expertise to help the audience understand how the 340B Drug Pricing Program can help the attendees save an average of 25%-35% on outpatient drugs. Webinar participates will learn ways to overcome current challenges and prepare for the future in the face of regulatory changes.
The webinar will cover the following areas and more:

340B Overview and Qualification
340B Drug Pricing Program Challenges and Opportunities
Strategies on Retaining your Eligibility
Population Eligibility Management for 340B
Provider Action Items
Register today to attend this complimentary webinar, 340B Strategies: Getting In and Staying in.
About the Speaker
Robert Gricius is a nationally recognized authority, speaker and expert witness in the area of healthcare finance. He holds a B.A. in Computer Science from the University of California, Berkeley, an MBA in Finance, and is a Certified Public Accountant in the Commonwealth of Virginia. After a career as a hospital Chief Financial Officer and Corporate Director of Managed Care for a $1 billion+ multi-hospital system in the Mid-Atlantic region, Mr. Gricius founded the healthcare data analytics firm, NAVEOS®, in 2005.
About NAVEOS®
NAVEOS® is a healthcare data analytics company headquartered in Virginia that specializes in maximizing the past, present and future revenue hospitals receive from Medicare DSH, 340B Drug Pricing Program, and other Governmental program reimbursements.
Our unique combination of technology, expert systems, and proprietary government healthcare data exchange network allows us to enable automated workflows that assist healthcare providers in reaching their financial goals. NAVEOS® has developed a fully integrated DSH/340B software solution that has a national eligibility verification network for both Medicare and Medicaid data. This system, which is the most robust in the industry, matches eligibility data with hospital patient data, applies the most up to date Federal and State regulatory parameters, and then builds a comprehensive deliverable for supporting DSH/340B filings. Because they are fully supported, NAVEOS® deliverables have a 99.7% audit acceptance rate.
The NAVEOS® solution allows hospitals to increase their Medicaid patient days by an average of 2%-6%, which in turn increases DSH/340B subsidies for hospitals participating in these programs. Our results often earn qualification for hospitals close to DSH/340B participation thresholds and keep hospitals in danger of falling below the DSH/340B qualification percentage from losing their reimbursement revenue. NAVEOS® has identified and/or recovered over $500 million in Medicare DSH reimbursement on behalf of clients and has saved hospitals over $200M/year by qualifying them for 340B. NAVEOS® is endorsed by six state hospital associations (Florida, Tennessee, Mississippi, Virginia, Kentucky and New York) as the preferred DSH/340B vendor.
Questions can be directed to NAVEOS® at info(at)naveosdata(dot)com or (888)550-2708.