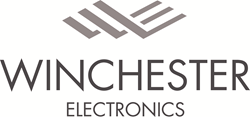 The newly designed Winchester Electronics website is a game changer for our company.
Norwalk, CT (PRWEB) February 10, 2016
Winchester Electronics today announces the launch of a new, redesigned version of its website, http://www.winchesterelectronics.com. Key features include a clean and more modern design with a new logo, improved search functionality, and the ability to engage a Winchester Team Expert with the user in real time.
The site's refreshed and simplified look, combined with enhanced content optimized for mobile devices, allows viewers to immediately connect with a team of Sales, Technical, and Business experts, from any device at any time, to request innovative, customized interconnect solutions.
"The site will be an avenue to feature our technical capabilities, demonstrate our passion for quality, and facilitate customer interaction with our team of experts," said Kevin Perhamus, CEO. "We believe the website is a game changer for our company and will help reinforce Winchester's position as a leading, global interconnect company.
About Winchester Electronics
Winchester Electronics, established in 1941, is a leader in the design, development, and deployment of interconnect technology... globally. Winchester designs and manufactures an extensive range of interconnect products, including RF Microwave, Hermetic, and Fiber Optic interconnect solutions, as well as value-added Cable, Cable Assemblies and Electromechanical Assemblies, with modern, electronically linked design, manufacturing, and distribution facilities located worldwide. Visit Winchester Electronics online at http://www.winchesterelectronics.com.