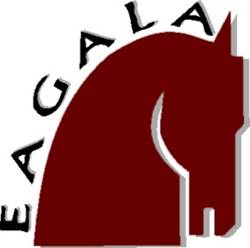 We're now one of the few extended care treatment centers in the country to offer an Equine Assisted Psychotherapy Program to help clients recover from drug and alcohol addictions.
Bel Air, MD (PRWEB) February 09, 2016
Maryland Recovery, a unique drug and alcohol treatment center situated in the picturesque downtown area of Bel Air, Maryland, has introduced an all new equine assisted therapy program with the hire of mental health professional, Michelle Sayre, LCSW-C EAGALA Advanced Certified.
"We're extremely excited to have Michelle on board full-time as our Director of Trauma Services, which includes leading the equine assisted therapy program," Maryland Recovery CEO Jim Haggerty said. "We're now one of the few extended care treatment centers in the country to offer such a method of helping clients recover from drug and alcohol addictions. With Michelle at the helm of the new program, we can follow up with the trauma-based therapy our treatment partners start in primary care and continue to help clients address issues related to trauma that may have been impacting recovery for years."
Sayre was most recently running her own equine assisted psychotherapy private practice prior to joining Maryland Recovery. She holds a master's degree in social work from the University of Maryland, as well as a bachelor's degree in business administration from Florida State University. After receiving her master's degree, Sayre completed trauma certification training and became through the Equine Assisted Growth and Learning Association (EAGALA). More recently, she completed hours and training requirements for the EAGALA Advanced Certification. Sayre said she is looking forward to combining her love for horses and the outdoors with her passion for helping others in her new role at Maryland Recovery.
While other treatment centers say they do equine therapy, Maryland Recovery is committed to the superior EAGALA model of equine assisted psychotherapy (EAP). EAGALA is an international professional nonprofit that sets the standards of practice for more than 600 programs in 50 countries. EAGALA's EAP model calls for a licensed therapist and a horse expert to help clients reach treatment goals work through interacting with horses. Equine assisted psychotherapy is supplemental to traditional therapy and treatment, and it helps clients learn more about themselves and others through their interaction with horses, and then processing and discussing their feelings and discoveries afterward.
For more information on Maryland Recovery's new equine assisted therapy program, visit http://www.marylandrecovery.com/programs/holistic/equine/.
About Maryland Recovery:
Maryland Recovery, established in 1999, boasts a unique treatment program that involves three phases of care – roughly 30 days for each. The first phase is a partial hospitalization program (PHP) with round-the-clock clinical treatment available. The second phase is intensive outpatient treatment, where clients are situated in residential houses on Maryland Recovery's Bel Air property, and they begin individual and group therapy during this time. The final phase is extended care, where clients build on the lessons they learned in the first two phases while also learning important new life skills. Each phase makes up a type of program rarely seen in the drug rehabilitation industry: residential outpatient treatment.
About EAGALA Advanced Certified Professionals:
Michelle Sayre is one of the of the elite group of EAGALA Advanced Certified Professionals, who have received the highest individual professional credential offered by the equine therapy instruction institution. EAGALA Advanced Certified Professionals are made up of 4,500 members across 50 nations. They have all completed a rigorous advanced training program, and they are bound to evidence-based client solutions and a strong code of ethics in order to help others change their lives through the industry standard EAGALA model.