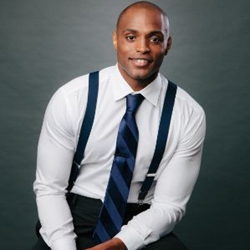 J.R. is an outstanding addition to our team.
(PRWEB) February 11, 2016
PharmMD CEO Robert Yeager announced today the appointment of J.R. Garrett Esq. as General Counsel. Garrett will focus on contract negotiations, corporate strategy and healthcare data law. Additional responsibilities will include healthcare compliance programming and audits, privacy and security law, and best practices in data breaches for the Part D Star Rating improvement and Medication Therapy Management firm.
"J.R. is an outstanding addition to our team," explains Yeager. "I know he will work tirelessly to represent PharmMD and ensure the same commitment to quality that drives our entire organization."
Garrett joins PharmMD from LogoGarden where he served as General Counsel and VP of Business Development. His responsibilities included negotiating and implementing legal and operation policies surrounding patented technology, developing licensing agreements and product plans for distribution of new technology, as well as managing all copyright and trademark issues.
"I'm eager to work for a company that places primary emphasis on the delivery of quality services," comments Garrett. "It will be an honor to work with some of the most brilliant minds in the industry."
Garrett holds a Bachelor of Philosophy from Arkansas State University, a Juris Doctor from the University of Arkansas, and is pursuing an MBA from Tennessee Tech University.
About PharmMD: For Health Plans or Self-Insured Employers that want to measurably improve member and employee health, PharmMD is the proven choice for pharmacy quality solutions. Founded by healthcare and pharmacy innovators, PharmMD's outcomes-driven reporting, priority on personal touch, and scalable network are backed by performance-based pricing that guarantees fast results for Part D Star Rating improvement and the most effective Medication Therapy Management. For more information go to http://www.PharmMD.com