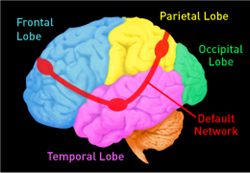 "My audiences have been clamoring for years to have my method available in a book. Finally, after five years it's here!"
Carefree, AZ (PRWEB) February 10, 2016
For additional information contact Phyllis Strupp 480-488-5858
Brain improves with age, says brain coach in new book
Pioneering book "Better with Age: The Ultimate Guide to Brain Training" by award-winning author Phyllis Strupp explains how brain exercise and neuroplasticity can improve memory. The book's publication date is March 16, 2016. A free review copy is available to the media at NetGalley.
The memory lapses and brain fog familiar to many of us may arise from a simple cause—laziness! Brain coach Phyllis Strupp believes the right brain exercise can boost memory in older brains. Offering a whole new approach to "use it or lose it," her new book Better with Age: The Ultimate Guide to Brain Training" explains the brain's magical ability to change and grow, also know as neuroplasticity, in simple terms and describes a proven strategy for boosting brain performance at any age. The book's publication date is March 16, 2016.
Early reviews praise for "reader-friendly language and illustrations and layout that facilitate easy reading and comprehension." Strupp, an award-winning author, was inspired to write the book based on successful outcomes from teaching brain fitness over the past nine years at retirement communities, private clubs, faith communities, fitness centers, and businesses around the U.S. "My audiences have been clamoring for years to have my method available in a book. Finally, after five years it's here!" she remarks.
In this compact, highly illustrated volume, Strupp conveys three important points everyone should know about the human brain:

The brain is built to get better with age. According to Strupp, "Over age 40, the rest of our body cannot get better with age, but our brain can, thanks to neuroplasticity, a healthy brain's secret weapon for improving with age."
The brain is optimized for different tasks at different age. "A five-year-old brain is quick to learn; a thirty-year-old brain has excellent processing speed and reaction time; while the over-fifty brain has vast memory stores to share wisdom. Thus, our brain's performance cannot be properly benchmarked using the same criteria for all ages," Strupp explains.
Use it or lose it. A recent study by the University of Texas at Dallas suggests that "use it or lose it" is good advice for avoiding age-related cognitive decline. Researchers concluded that learning new skills contributed to "the restoration of brain activity to more youth-like states" and improved efficiency in the brain.
Testimonials and personal experience have convinced Strupp that lifelong learning is the best brain exercise. "In working with people from age 11 to age 100, I have found that learning new subjects and skills has a beneficial impact on memory," Strupp said. "However, the learning has to be directed at a personally meaningful activity. Otherwise, your brain doesn't think you mean business and won't make the effort to learn, experienced as a lack of motivation."
A "Brain Research in Education" certificate from the University of Washington-Seattle as well as an MBA in finance from Columbia University influence Strupp's teaching methods. She demystifies the science by using familiar financial language to explain brain training, including terms such as "brain assets" and "brain portfolio."
"Better with Age" provides readers with several practical tools to encourage a lifestyle of brain-building habits:
Real-life stories that show what neuroplasticity in action looks like at all ages.
Self-assessment worksheets to identify the most under-invested brain asset.
Activities and tips to engage sluggish brain areas.
Engagement questions at the end of each chapter for personal use or discussion.
Back matter includes glossary, index, scientific studies, and further reading.
Strupp developed the "Better with Age Brain Workshop" to help attendees use the book to develop a personal neuroplasticity plan. These sessions are open to the public in the Phoenix area this spring:
Saturday, March 5, 2016 2–4 pm
Harumi Yoga and Healing House, Scottsdale
http://www.harumiyoga.com (480) 292-9493
Saturday, April 2, 2016 2–4 pm
Yoga Breeze, Cave Creek
http://www.yogabreeze.com (480) 481-8171
Saturday, April 16, 2016 2–4 pm
Desert Botanical Garden, Phoenix
http://www.dbg.org (480) 481-8171