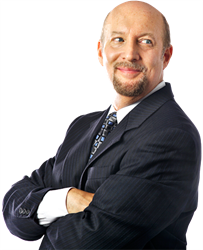 Once two people enter into a marriage, they have a legal and ethical duty to each other, and this can make for a more difficult process when it comes to dividing assets.
Queens, NY (PRWEB) February 09, 2016
While a prenuptial agreement is common knowledge thanks to popular culture, the postnuptial agreement is widely unknown. It has just recently started to gain some ground in media coverage; a January 18, 2016 article in Financial Advisor states, "A proactive approach to protecting assets can be accomplished through a traditional prenuptial agreement, but post-nuptial or co-habitation agreements are also valuable tools." In an effort to educate his clients and the community amidst growing questions, Queens divorce and family law attorney Bruce Feinstein, Esq. is sharing information about postnuptial agreements in New York.
Many people do not know about the postnuptial agreement, or how it differs from a prenuptial agreement. Mr. Feinstein explains that many clients are under the misconception that they are given the same protections with a postnuptial as with a prenuptial agreement. A prenuptial agreement protects all of the assets an individual had prior to entering into a marriage. A postnuptial agreement covers all the disclosed financial assets the spouses own, including separate and marital property. It then lays out the rights each spouse has during the marriage and how the assets will be divided in the event of divorce or death.
While a postnuptial agreement is a sound form of legal protection for many couples, Mr. Feinstein also explains that it is not equal to prenuptial agreements. "The validity of postnuptial agreements is sometimes hard to enforce in court during a divorce process in New York," says Mr. Feinstein. "Once two people enter into a marriage, they have a legal and ethical duty to each other, and this can make for a more difficult process when it comes to dividing assets."
The postnuptial agreement does, however, afford certain rights to each spouse and gives them control over dividing assets. New York law normally defines how assets are divided during a divorce, but courts can recognize a valid postnuptial agreement that divides this property differently that the State. One such issue is defining separate property. Each spouse brings separate property into a marriage, which can be kept separate from assets the spouses acquire during the marriage. "A postnuptial agreement should delineate separate property, and each spouse needs to keep this property in his or her name only for the duration of the marriage," explains Mr. Feinstein.
Another advantage to the postnuptial agreement is establishing spousal support and maintenance. The agreement can set up what kind of support is paid to the other spouse during or after the divorce proceeding. It can also establish that no support will be paid should the couple decide to divorce. "Postnuptial agreements can also cover child support, custody, and pre-marriage debt, so they certainly have many advantages for couples who have already married and decide to set up their rights and responsibilities after the fact," says Mr. Feinstein.
While Mr. Feinstein recommends prenuptial agreements for couples, the postnuptial agreement is an important legal proceeding for spouses to know and understand. It is advisable to speak with an experienced family law attorney in New York about these agreements, and the benefits they can provide to spouses in the event of divorce.
The Law Offices of Bruce Feinstein has nearly two decades of experience in divorce and family law, helping clients and families resolve their issues and move forward with their lives. If you are thinking of getting married or divorced and want more information visit feinsteindivorcelaw.com or call (718) 475-6039 to reach the New York office.
###