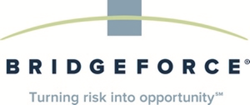 Chadds Ford, PA (PRWEB) February 16, 2016
Bridgeforce industry experts have been invited to speak at CBA Live 2016 on consumer reporting and SCRA. A breakfast session, hosted by Bridgeforce, kicks off the opening day of the conference with a session on consumer reporting. Then, later that day, Bridgeforce Co-founder and Managing Director, John Sanders will moderate a panel on best practices for handling servicemembers (with a focus on SCRA).
This year's conference, held at the JW Marriott Desert Ridge, in Phoenix, covers the consumer expectations across every channel of engagement. With an emphasis on leadership and strategic best practices that can bridge customer experience and regulatory mandates, Bridgeforce will bring a rich experience to conference attendees.
The Bridgeforce sessions are:
The Changing Climate for Consumer Reporting and Disputes: Where do we go from here?
Monday, 8:30-10am | Grand Canyon 11-13
Frustrated still not understanding what "good" looks like for consumer reporting and disputes in 2016? This session will provide consumer reporting trends and details to help navigate the path to success. Learn about the changing legal implications related to disputes from Bridgeforce Law's legal experts and some personal perspectives on consumer reporting from a former member of the CFPB. Actionable steps are provided throughout the session, culminating with innovative technology solutions to help attendees move their businesses forward. Breakfast included, beginning at 8:30 am, session begins at 9:00 am.
Matt Scarborough, CEO, Bridgeforce
Brian Reiss, President, Bridgeforce
Michelle Macartney, Managing Director, US Banking Practice, Bridgeforce
Dr. Debb Gordon, Director, Consumer Reporting Compliance, Bridgeforce
Mark Dabertin, Chair of Regulatory and Compliance Practice Group, Bridgeforce Law, P.C.
SCRA - Succeeding with Servicemembers: Why it matters
Monday, 4-5pm | Grand Sonoran H-I
Over the past several years, financial institutions—and even non-financial institutions—have seen a heightened level of focus on SCRA. In this session, panelists will discuss regulatory compliance, critical emerging trends and best practices in the industry related to SCRA and other matters impacting Servicemembers. Customer experience expectations will be shared, including perspectives from a Servicemember. An audience Q&A will wrap up the session.
Lead Panelist/Moderator: John Sanders, Co-founder/Managing Director of Capital Markets Practice, Bridgeforce
Kelly Dickerson, Principal, QED Investors and US Army Reserves
Elizabeth Singer, Director, U.S. Attorneys' Fair Housing Program, U.S. Department of Justice, Civil Rights Division
More information about CBA LIVE 2016 can be found at http://consumerbankers.com/cba-live
Click here for the CBA Live 2016 full schedule.
About Bridgeforce
Bridgeforce is a specialized multi-national consulting firm serving a variety of clients involved in almost all aspects of the consumer and small business lending and payments space. Over 75 percent of Bridgeforce consultants come directly from client-side leadership positions across multiple parts of the credit lifecycle. Combined with subject matter expertise in operations, technology, strategy and regulatory issues, Bridgeforce has the knowledge and experience to make the hard choices in developing and implementing best-fit solutions that are both achievable and lower the risks of execution to ensure sustainability. Bridgeforce success can be attributed to a culture fostering innovation and evolving experienced-based best practices recognized within the industry. For more information, visit http://www.bridgeforce.com.