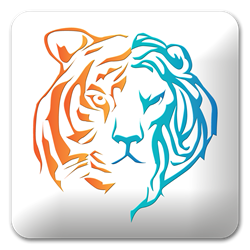 Limassol, Cyprus (PRWEB) February 09, 2016
GWAZY Ltd. has just released the GWAZY Trader– the iPhone version of the innovative GWAZY trading platform and method.
Apple fans will be happy to know they can now download the exciting GWAZY trading application and trade Forex (FX) currencies, Gold, Crude Oil and the Dow Jones.
"Getting to know this easy yet dynamic trading app with icon the tiger and the lion only takes a couple of minutes, as if trading were a natural instinct. Unlike other trading technologies available in the market, the visual representations and monitoring of trends and investments on GWAZY may even help experienced traders to enhance their trading psychology and subsequently their performance", said Maciej, Senior Developer at GWAZY Ltd.
The app which is currently available in English and Chinese is fully synchronized with the GWAZY Web Trader and similarly incorporates various trading principles with a simple, fast and interactive approach. Download the GWAZY Trader from the App Store - iTunes
"Thanks to mobile trading trends and the expertise of our developers, GWAZY has also contributed to the gradual metamorphosis of the trading environment; what was once reserved for serious speculators with a high risk appetite and sophisticated savoir faire is now shifting to an enjoyable and rewarding experience, open to everyone. For this reason, it has also helped brokers to broaden their trading horizons and to expand target audiences," said Martin G, Head of Development at GWAZY Ltd.
Investments are made by selecting Symbol, Return Percentage (25%, 50%, 100% or 200%), Investment amount ($10 to $250) and Market Direction.Watch Video
About GWAZY Ltd.
The GWAZY platform is an alternative method for trading financial instruments.
GWAZY Limited (Ltd) is the technology provider, developer of the GWAZY Trading Platform, the GWAZY Trading Method, the GWAZY Trader and the GWAZY League.
###