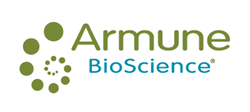 Given the challenges of assessing prostate cancer risk, we believe Apifiny has the potential to make a real difference in improving the detection of prostate cancer and we look forward to offering the test to our clients.
KALAMAZOO, MI (PRWEB) February 10, 2016
Armune BioScience signed a definitive agreement with ARCpoint Labs to offer Apifiny® across their network of laboratory service centers across the country. Launched in April of 2015, Apifiny is the only cancer specific, non-PSA blood test designed to aid clinicians in the detection of prostate cancer. Apifiny order volume exceeded 3,000 tests in 2015. Primary care physicians and urologists have utilized Apifiny to help move beyond PSA based testing to assess prostate cancer risk.
Armune BioScience, Inc. is a Michigan-based life sciences company that developed Apifiny. Apifiny was developed based on innovative research into the immune system's response to cancer conducted at the University of Michigan. Armune is currently expanding testing throughout the United States and preparing to expand into several markets worldwide in the coming months.
"Armune is excited to be partnering with ARCpoint Labs to expand access to Apifiny," commented David Esposito, President and CEO of Armune BioScience. "ARCpoint's innovative business model addresses clear gaps in providing efficient access to phlebotomy services and broad patient access to diagnostic testing in the US. We look forward to Apifiny being a part of ARCpoint's growth strategy."
Physicians normally advise men with increased PSA levels greater than 2.5 ng/mL and an abnormal digital rectal exam to undergo a prostate biopsy. The current process to determine candidates for an initial or repeat biopsy results in too many biopsies being performed in the United States. Apifiny has the potential to aid clinicians in determining the most appropriate candidates for an initial or repeat biopsy and to better address our healthcare system's demand for improved outcomes at lower costs.
"ARCpoint Labs continues to be a leader in bringing innovative diagnostic tools to our clients throughout the United States," said Felix Mirando, CEO of ARCpoint Labs. "Given the challenges of assessing prostate cancer risk, we believe Apifiny has the potential to make a real difference in improving the detection of prostate cancer and we look forward to offering the test to our clients."
Patients who wish to have access to Apifiny should contact their health care provider or contact ARCpoint Labs directly at 866-642-TEST (8378) and (http://www.arcpointlabs.com)
About ARCpoint Labs
ARCpoint Labs is a Greenville, S.C.-based full-service national third-party provider/administrator providing Accurate, Reliable, and Confidential drug, alcohol, DNA and steroid testing, employment/background and wellness screening and corporate wellness programs. After the success he saw with his own drug testing lab in 1998, 17-year franchise industry expert Felix Mirando saw the growth potential of the brand and founded ARCpoint Franchise Group LLC in 2005. ARCpoint Labs has become one of the fastest growing, and most flexible models in the franchise industry behind the leadership of Mirando, the brand's chief executive officer, and the corporate team of experts he has assembled in order to stay ahead of trends in the space and constantly look for new revenue streams to benefit existing franchisees and attract new qualified operators to the system. ARCpoint Labs has nearly 100 locations across the country with plans to grow to 325 franchise locations nationwide by 2020. ARCpoint Labs Franchise Group is proud to have landed on Entrepreneur's "Franchise 500" in 2016. The brand was also recognized on the Inc. 5000 list of fastest growing companies in 2014 and is nationally recognized as a member of the Drug and Alcohol Testing Industry Association (DATIA) and Substance Abuse Program Administrators Association (SAPAA). For more information on ARCpoint Labs and the franchise opportunity, visit http://arcpointlabsfranchise.com/.
About Armune BioScience (http://www.armune.com)
Armune BioScience, Inc. is a medical diagnostics company that develops and commercializes unique proprietary technology exclusively licensed from the University of Michigan for diagnostic and prognostic tests for prostate, lung and breast cancers. Armune was incorporated as a Delaware Corporation in 2008 with corporate headquarters in Kalamazoo, MI and a research and commercial laboratory in Ann Arbor, MI.