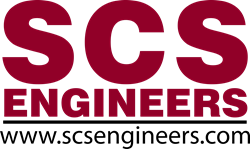 Dallas, TX (PRWEB) February 11, 2016
SCS Engineers, an environmental consulting and contracting firm recently hired Eduardo Choquis, P.E., as Project Director. He will work out of the Bedford office near Dallas, Texas and will focus his experience in support of SCS clients in the area.
Before joining SCS, Choquis was responsible for engineering and environmental compliance activities in a large portion of Texas and North Louisiana for a major waste services company. His responsibilities included providing technical support to a professional staff of engineers, environmental managers, and environmental technicians, as well as an area management team and general managers for a variety of facilities. These facilities include landfills, transfer stations, material recovery facilities, composting operations, and hauling operations.
Choquis' 20 plus years of experience includes positions as Program Manager and Senior Project Manager for a regional engineering consulting company. His diverse project experience includes engineering design and permitting of landfills and transfer stations, construction plans for solid waste facilities, construction quality assurance for waste containment systems, and preparation of regional waste management plans. Choquis also has experience in geotechnical engineering including slope stability analyses, Phase I/II environmental site assessments, and remedial projects at contaminated sites.
Choquis earned a Bachelor of Science in Civil Engineering and a Master of Science in Environmental and Geotechnical Engineering, both from Iowa State University. He is a member of the Solid Waste Association of North America and the Society of Hispanic Professional Engineers. He is certified in the State of Texas as a Class A Landfill Operator, as issued by TCEQ and is a licensed professional engineer in three states Texas, New Mexico, and Arizona.
About SCS Engineers
SCS Engineers' environmental solutions are a direct result of our experience and dedication to solid waste management and other industries responsible for safeguarding the environment. For more information about SCS, please visit our website at http://www.scsengineers.com or follow us on your favorite social media channel.