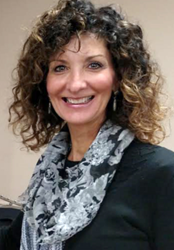 Pittsburgh, PA (PRWEB) February 09, 2016
Moving is hard. Even when you're ready and excited to take that next step, packing, moving, settling and cleaning is emotionally and physically exhausting. Leslie McKinney recently launched Caring Transitions of North Pittsburgh because she wants to help seniors and busy families navigate that process more smoothly.
Caring Transitions is America's largest resource for managing senior relocations as well as downsizing and estate liquidations. In addition to organizing, packing, decluttering, moving and resettling, Caring Transitions can handle estate sales, liquidations, and preparing homes for market. Caring Transitions of North Pittsburgh serves Northern Allegheny County including Wexford, Sewickley, Gibsonia, Allison Park and O'Hara as well as Southern Butler County, including Zelienpole, Cranberry Township, Mars, Seven Fields and the surrounding areas.
Whether your situation is planned or unexpected, Caring Transitions' services are perfect for seniors moving in with family or into a safer living situation as well as busy families and people clearing out the home of a loved one who has passed. All of Caring Transitions' services are customizable, so clients only pay for the services they need – whether that means managing the entire move and estate-clearing or just getting someone resettled into their new place.
"As my husband and I are raising our small children, we are watching our older family members age and have become acutely aware of the challenges of the changing needs of seniors. While we were thinking about opening a business, we were also looking for resources to help our own family members and just couldn't seem to find what we were looking for," McKinney said. "We chose to start a Caring Transitions company in the North Pittsburgh area because we wanted to be able to help meet those needs. We want to be the resource people can turn to during what can be a sometimes overwhelming time."
"If we can help other families go through the process more smoothly than we did ourselves, that's success," she added.
Prior to opening Caring Transitions, McKinney spent almost 20 years in corporate America in Pharmaceutical Sales Management where she focused on achieving results through effective people and project management. Before that she worked as a Clinical Dietitian. Her husband, Kevin, is a pharmacist who owned a retail pharmacy for years.
"I'm excited that we'll be able to support our family by running a business that's more about helping people than selling a product. Between what our family has experienced, what we know from working in the pharmaceutical industry and the training and resources provided through the Caring Transitions family, we can be a powerful ally and advocate for seniors and family members," McKinney said.
McKinney is a Certified Relocation and Transition Specialist, a designation bestowed by an independent organization that evaluates providers of senior relocation services. Caring Transitions of North Pittsburgh is bonded and insured and all employees are background-checked.
For additional information about Caring Transitions and to learn how the company can help you and your family, call (724)939-6212, email LMcKinney@CaringTransitions.com or visit http://www.CaringTransitionsNorthPittsburgh.com.
About Caring Transitions
Caring Transitions, founded in 2006, is the first national franchising concept specializing in senior relocation and transition services. With more than 160 locations throughout the United States all owned and operated by Certified Relocation and Transition Specialists, Caring Transitions provides clients with supportive moves, auctions, rightsizing and transitions. This includes expert advice plus a well-executed transition plan beginning with the initial sorting of personal belongings through packing, shipping and selling of items to the final clearing and cleaning of the property. For more information, visit http://www.caringtransitions.com or visit us on Facebook.