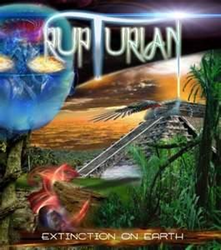 Rupturian is the next big hit in entertainment
New York, NY (PRWEB) February 11, 2016
Up-to-date scientifically, and technologically, Rupturian represents a new breed in Sci-Fi. Rupturian happens in the present time, with real problems. We enter in contact with a highly advanced alien civilization that gives us access to a technology we cannot even imagine. The problem is, we can use it for our own good, but also for our own destruction.
SOA LEGACY / Bernal Films is offering the opportunity of starting the RUPTURIAN franchise with USD$10 million. Initially, SOA LEGACY / Bernal Films is running a crowdfunding campaign to raise USD$100K of startup money. The company's business plan calls for providing to investors a 100% ROI to be paid as a SENIOR DEBT (priority payment), and a 5% ownership of the company's stock. Additionally, there are several perks to participants in the campaign, including having their names listed in the credits of the films, and the opportunity of appearing as Extras.
There are different options depending on the amount of your participation. For Details go to the Investors Relations page of Bernal Films.
For participations starting at $1,000.00 you will get stock in the film's production company. To participate in this offer, you need to register at OurExchange: http://www.ourexchange.com, and look for Rupturian.
For participations bellow $1,000.00 you will get a % from the profits of the film. Participations bellow $100.00 are taken as donations. To participate in this offer, please go to the crowdfunding page of the Bernal Films website: http://www.bernalfilms.com,
For Questions contact: alherrera(at)bernalfilms(dot)com