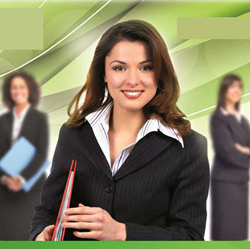 From financial institutions to coffee and juice stores to major retail outlets, Jancyn continues to be a leader in the mystery shopping arena.
San Jose CA (PRWEB) February 10, 2016
Due to ongoing growth and expansion, leading mystery shopping company Jancyn has recently relocated to new office space in San Jose, California. The Willow Glen Town Square building offers extensive amenities in a central location to unique shops, restaurants and business services, some of which are Jancyn clients. Their new address is:
1100 Lincoln Avenue, Suite 367
San Jose CA 95125
States Vicki Dempsey, Jancyn Vice President of Sales and Marketing, "Ongoing growth and expansion has always been a component of the overall corporate plan for Jancyn. New clients and established partners alike get top-notch service from us. Our growing quality control team, account management, and administrative staff are a big part of our success."
According to Ms. Dempsey the phone number for the Jancyn offices will remain the same with the recent move. This number is 1-800-339-2861. The website for Jancyn is http://www.jancyn.com. The website provides information for both mystery shoppers as well as new and established clients.
"While the majority of our business can be done in the virtual space of the Internet, our new office headquarters means we are more prepared than ever to accommodate the needs of our clients. We continue to upgrade new software systems and in turn offer more services. From financial institutions to coffee and juice stores to major retail outlets, Jancyn continues to be a leader in the mystery shopping arena." Vicki Dempsey indicates.
Mystery shopping is a key component of any business, whether they are newcomers to the market or already established in their marketplace. The purpose of mystery shopping is multi-faceted and can be custom designed to a particular brand or location. Mystery shoppers provide structured insight that helps companies ensure customer satisfaction, provide feedback on the desirability of new products, gauge employee efficiency, check for product placement or see if marketing efforts are being addressed, and measure the cleanliness or organization of an individual location.
According to Ms. Dempsey, "Mystery shoppers are independent subcontractors and therefore the reporting they provide is unbiased and impartial. There is not a business or industry that comes to mind that would not benefit from this critical feedback. In turn our clients use the information to grow and improve their business and therefore grow profits as well."
The needs and desires of a business will dictate the kinds of mystery shopping services they require. A fast casual restaurant might want a description of the cleanliness of their food counters, a grocery outlet needs to know if ID's are being checked with an alcohol purchase, while a property management company might need a recorded phone call to the apartment community in order to assess the appointment setting skills of their leasing consultants. Whatever the needs of an individual business, all mystery shopping programs can be custom designed and, more importantly, can evolve as the business evolves.
Jancyn is a member of the MSPA North America, http://www.mspa-na.org. MSAP-NA is the only professional trade association dedicated to improving service quality using objective, anonymous service. In business for more than 35 years, Jancyn has a sustained track record of quality service to all of their clients.