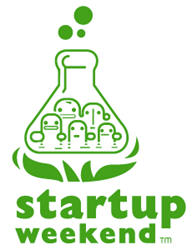 In just 54 hours, you will experience the highs, lows, fun, and pressure that make up life at a startup.
Tempe, AZ (PRWEB) February 10, 2016
Feb 9, 2016, developers, entrepreneurs and startup enthusiasts will be taking over the newly renovated Mill Ave Plaza near Arizona State University for Startup Weekend Tempe from March 11th to the 13th. Organizers and volunteers of Startup Weekend Tempe have been working behind the scenes to ensure that this event provides not only inspiration, but the resources required for building and launching a viable, scalable company. The M2 Group is sponsoring this year's event which will be held at their newest incubator space at http://www.incube8.co
Startup Weekend Tempe is an intense 54 hour weekend event where a community of entrepreneurs, business startup enthusiasts, web and software developers, designers, marketing gurus and anyone interested in building a business will come together over the course of a weekend to share ideas, form teams, and launch a startup.
But first and foremost, Startup Weekends are about learning through the act of creating. Participants don't just listen to theory, but build their own and truly put it to the test while collaborating with like-minded, passionate individuals from a wide variety of backgrounds and points of view. On top of that, Startup Weekenders receive invaluable one-on-one time with the movers and shakers within the community, as local tech and startup leaders take part in Startup Weekends as coaches and judges.
It's important to remember that it's not just about the idea – it's about the team. Startup Weekend attracts the best makers and doers, and by spending a weekend working to build scalable companies that solve real-world problems, our participants build long-lasting relationships and may even walk away with a job or an investor. The most valuable of all, is that not only will participants be integrating with our local community, but they will be joining a global community of over 30,000 Startup Weekend alumni with a common mission: to change the world.
Whether you have a business idea or a skill that is necessary in building a successful startup, this event is one that aspiring entrepreneurs should not miss. Concept pitching and team building will take place on day one; teams will be formed around concepts and various skills that are brought to the table leaving the remainder of the weekend to mind mapping, strategizing and building a real business. Sunday night the new business ideas will be pitched to a panel of judges and the winning teams will be selected.
There will be knowledgeable and successful entrepreneurs in attendance to inspire, share and mentor each team throughout the weekend. We hope to see you there! To register or learn more about Startup Weekend Tempe, visit http://www.incube8.co