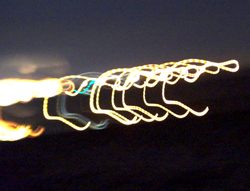 Dr. Santilli's discovery has dramatically changed the reality of our perception of the universe. G. W Gaines
Tarpon Springs, FL (PRWEB) February 10, 2016
Dr. George W. Gaines, President of Thunder Energies Corporation, a fully compliant company whose stock is traded symbol TNRG, announces 750,000 views on YouTube alone between 01/19/16 and 02/09/16 on the Breaking News by Business Television on the discovery of "Invisible Terrestrial Entities" via Santilli Telescope with concave lenses, in addition to hundred of website reporting the discovery in various languages (http://thunder-energies.com/BTV-Breaking-News-gone-viral.pdf).
Forward Looking Statements
Certain statements in this news release may contain forward-looking information within the meaning of Rule 175 under the Securities Act of 1933 and Rule 3b-6 under the Securities Exchange Act of 1934, and are subject to the safe harbor created by those rules. All statements, other than statements of fact, included in this release, including, without limitation, statements regarding potential future plans and objectives of the company, are forward-looking statements that involve risks and uncertainties. There can be no assurance that such statements will prove to be accurate and actual results and future events could differ materially from those anticipated in such statements. Technical complications, which may arise, could prevent the prompt implementation of any strategically significant plan(s) outlined above. The Company undertakes no duty to revise or update any forward-looking statements to reflect events or circumstances after the date of this release.
Dr. W. George Gaines
President and COO
Thunder Energies Corporation