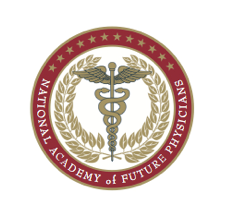 Boston, Massachusetts (PRWEB) February 11, 2016
Students enrolled in the Congress of Future Medical Leaders or the Congress of Future Science and Technology Leaders may now enroll in College Domination Boot Camp on June 28, 2016, to be held at UMass Lowell, Lowell, MA.
The College Domination Boot Camp is hosted by college admissions expert, Dr. Deborah Bedor, CEO of College Admission Central, LLC and author of Amazon's best-selling college admissions guide: "Getting IN by Standing OUT."
Dr. Bedor's tentative schedule of boot camp topics include:
● Your essential college application timeline (freshman through senior year strategies)
● College essay brainstorming and how to write your personal statement
● Leadership, talent development, and science research opportunities to make your application stand out
● Dominating the college interview
● How to rescue a deferral from your favorite college
A special parents' segment will include:

What keeps parents up at night? (And how to eliminate those worries)
How to foster a stress-free & healthy relationship with your teen during junior and senior year
"Today's competitive college application process is nothing like it was even just a few years ago", said Bedor. "Our goal at this boot camp is to enlighten, teach, strategize with, and inspire these exceptional college-bound students so that they gain the edge they need to win admittance into the college of their dreams."
College Admission Central's approach is based on a deep understanding of the creativity, leadership roles, entrepreneurial and science research experiences, and unique intellectual projects required of today's college applicants, leveraged with proprietary and the most up to date admissions technology platforms. For over 25 years, Dr. Deborah Bedor has personally advised top students nationally and internationally, assisting them with every part of the college application process—building and implementing the most unique and winning presentation of each student's college portfolio and application. For more information about College Admissions Central visit http://collegeadmissioncentral.com/ or call 1-800-559-1625.
The Congress of Future Medical Leaders and the Congress of Future Science and Technology Leaders are sponsored by the National Academy of Future Physicians and Medical Scientists and the National Academy of Future Scientists and Technologists, respectively. The Academies were founded committed to supporting America's high achieving high-school students through career and focus-based programs and services. Based in Washington, D.C., and with offices in Boston, Massachusetts, each Academy was chartered as a nonpartisan, taxpaying institution to help identify, encourage and mentor students. For more information about the Academies and the upcoming summer 2016 Congresses visit http://www.FutureDocs.com, http://www.SciTechLeaders.com, or call 617-307-7425.