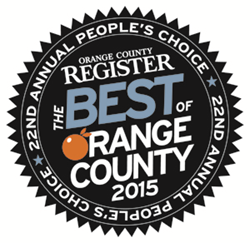 Dr. Sadati published a landmark research paper in the American Journal of Cosmetic Surgery
Newport Beach, CA (PRWEB) February 11, 2016
Dr. Sadati's recent feature in Allure magazine highlights his extensive experience performing a wide range of cosmetic procedures. Along with performing procedures, the magazine also highlights that Dr. Sadati has pioneered new techniques for improving the efficiency and results of many cosmetic procedures. One of the most common procedures he performs is his natural facelift. "As people age, the fatty layer below the skin begins to shrink and can cause less definition in the cheeks and chin. This can give patients a rounder, heavier and older look," Dr. Sadati explains. To combat these natural signs of aging, Dr. Sadati has pioneered the Double C Plication, a specially developed muscle tightening facelift technique. The Double C Plication technique works by gently tightening without creating a "tight look," a side effect that is common with traditional facelifts. This breakthrough technique provides a durable, natural-looking lift as well as a quick recovery time for the patient.
One main point of the article was Dr. Sadati's research and publications. For example, he published a landmark research paper in the American Journal of Cosmetic Surgery which documents the revolutionary Double C Plication technique, complete with trials and patient results. The paper concludes that the "four main qualities of a favorable [facelift] technique include procedure reliability and reproducibility, ease of learning, short operative time, and safety of technique. It is felt that the Double C Plication technique embodies all of these qualities. It provides the surgeon a reliable and reproducible technique for facial rejuvenation in a variety of patients."
As the article reveals, Dr. Sadati has performed over 2500 natural face and neck lifts, each without the use of general anesthesia. Instead, local anesthesia and twilight sedation are used to relax the patient without completely knocking him or her out. Local anesthesia is also less expensive, offers a shorter recovery time and is considered a safer alternative to general anesthesia.
The groundbreaking "Double C-Lift" is considered the next generation of high definition facial rejuvenation. Unlike traditional facelift methods, this procedure does not result in a prolonged and painful recovery. "I use double-layered SMAS plication (facial muscle tightening) sutures, which create multiple fixation points, ensuring that the tissue will stay in place over time and not lead to early tissue laxity," Dr. Sadati notes. This means that the procedure will not only produce better looking results, but will produce results that last.
As a top board certified facial plastic surgeon who has performed thousands of cosmetic and reconstructive procedures throughout his 10-year career, Dr. Sadati has the expertise and experience needed to properly perform procedures like the Double C-Lift. His expertise and artistic talent are revealed in the natural, non-operated looking results of his procedures. Patients looking for a natural facelift option can find out more information about Dr. Sadati and the Double C-Lift at http://www.drkevinsadati.com.