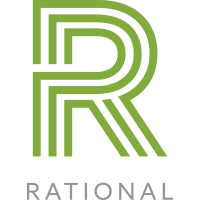 Seattle, WA (PRWEB) February 10, 2016
The film Angels Are Made of Light today announced it has been selected to receive an operations grant from the Gucci Tribeca Grant to fund the film's post-production, editing and distribution, as well as a $100,000 grant from the MacArthur Foundation supporting the film's production and photography. The documentary was one of only 10 projects selected out of 540 submissions and 19 out of 500, respectively, to receive funding and support from the grants.
Angels Are Made of Light, directed by two-time Academy Award nominee James Longley, tells the story of Afghan students and teachers at the Daiqiqi Balkhi School in Kabul, creating a portrait of Afghanistan's civilians during a time of change and uncertainty. The film was produced by Rational Interaction's Basil Shadid, whose documentary and narrative film credits include Academy Award nominated and Emmy winning films. Actor and political activist Danny Glover also serves as one of the film's executive producers and writer and producer Joslyn Barnes serves as executive director.
"We're honored our film was awarded the grants and support from both the MacArthur Foundation and the Tribeca Film Institute," said Shadid. "Documentaries in war-zones have traditionally focused on foreign soldiers, but this film highlights the everyday lives and experiences of Afghan civilians, a voice that's too often unheard. We are grateful to the Gucci Tribeca Documentary Fund and the MacArthur Foundation for helping us share the Afghan civilians' stories with a wider audience here at home."
Shadid currently serves as executive producer at full-service digital agency Rational Interaction.
"We're proud of Basil and the Angels Are Made of Light team for creating such a powerful, compelling film," said Rational Founding Principal and Chief Creative Officer Selina Petosa. "At Rational, it's important that our team has the ability to explore passion-oriented projects outside of their client partnerships."
"Basil's work on this film has been instrumental to its success, and we're thrilled to have him on board as a key member of our video team," added Rational Executive Managing Partner Joseph Debons. "The exemplary work on Angels Are Made of Light deserves praise and we're proud that the documentary has been recognized by the MacArthur Foundation and the Tribeca Film Institute."
The Gucci Tribeca Documentary Fund provides funds and year-round guidance to feature-length documentaries that illuminate and humanize issues of social significance nationally and internationally. The year-round support from the Tribeca Film Institute includes guidance and consultations to help the selected films achieve completion, find wider distribution and reach larger audiences. Selected films are driven by provocative story-telling and a captivating cinematographic approach.
The MacArthur Foundation, a supporter of social-issue film and digital media projects since 1985, supports creatives, effective institutions, and influential networks working to build and promote a more just and peaceful world. This year's grant is the foundation's largest single year investment in documentaries and interactive projects, totaling nearly $2.5 million. Since its founding, the MacArthur Foundation has supported more than 300 documentary films.