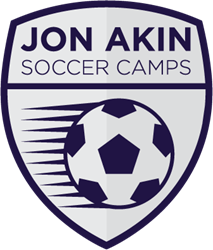 I believe there is something special in working with each age group in soccer, so I try to provide a quality experience for all ages in our programming
Atlanta, Georgia (PRWEB) February 11, 2016
Jon Akin Camps was founded in 2014, created by Jon Akin, Head Coach of Oglethorpe University Men's Soccer Program. Jon has been involved in the soccer landscape for 20 years as an All-American in college, professional player in the USL league, instructor for US Soccer courses, and a Youth National Team Scout for the US Soccer Federation. His commitment to soccer has also provided him many opportunities to coach youth, bringing his expertise, experience and love for the game to his own camps.
Jon Akin Camps comprises of several programs and year round offerings in the Atlanta area. With the growth and interest from his summer camps, Akin adds a new Spring Break and Winter Camp to his mix, which will be made available for boys and girls 6-15 years of age. Metro ID Camps, for those looking to play at a college level, are available for Elite 14-18 year old boys and girls. Elite Residential overnight camps are also available in summer, where players learn to develop positive habits in technical repetition, functional training, and tactical awareness during a weekend. Jon adds, "The game here in the US is taking off for both genders and there are so many opportunities for players now. It's a question of will they be ready for those opportunities and will they take advantage of the opportunities that the game can provide them".
As a founding member of the successful Future Stars Soccer Academy program, Jon has held its camps on the Oglethorpe University campus in the summer months since 2003. This past summer the program saw a 30% growth over the previous year. "I believe there is something special in working with each age group in soccer, so I try to provide a quality experience for all ages in our programming", Akin states. Due to the growth of the summer program, Jon Akin Camps now provides coaching programs to players to improve their technical and tactical skills throughout the year.
Jon Akin Camps has a strong presence in the Greater Atlanta metro area. Because so many of these players come to camp through local clubs and organizations, Akin reciprocates by donating back a portion of the camp proceeds to organizational and scholarship funds throughout the area.
For more information about Jon Akin Camps, please visit: http://www.JonAkinCamps.com.
ABOUT JON AKIN CAMPS
Oglethorpe University Men's Head Soccer Coach, Jon Akin, created Jon Akin Camps. He, along with his team of top college coaches, shares his expertise to help players of all ages and abilities. Jon Akin Camps provides high quality training and camps for soccer players of all ages. The soccer program and its affiliated camps were created to develop participants into better soccer players, and teach proven methods for becoming a more successful athlete.