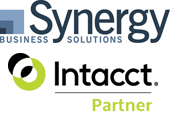 Intacct will eliminate many manual processes and solve inefficiencies with funder reporting, tenant accounting, inventory, contract management, and purchasing.
Seattle, WA (PRWEB) February 10, 2016
Synergy Business Solutions, announced today that Tacoma Housing Authority (THA) selected Synergy to implement Intacct's Cloud Financial Management System to help resolve its accounting challenges. An award-winning public housing authority recognized for achievements in affordable housing, environmental stewardship, design, and urban renewal, THA chose cloud-based Intacct to replace a variety of financial systems and databases.
"We needed a system that could tie everything together," said Todd Craven, Director of Administration at THA. "Intacct gives us the full functionality we need without a patchwork of separate solutions. Our state requirements are met out of the box and our best-of-breed applications like Salesforce and ADP will be seamlessly integrated."
As a cloud-based solution, Intacct provides THA a seamless and always-on interface for all staff and much easier information sharing and collaboration. The automatic quarterly upgrades mean there are no disruptions and no costly upgrade projects. Moreover, with Intacct, THA enjoys world-class security, backups, and disaster recovery built right into the system.
"THA will benefit immediately from Intacct's existing in-depth financial automation and for years to come from new functionality and capabilities that are continually added to enhance the software," said Irene Bushnell, Intacct Practice Manager at Synergy. "Utilizing robust dashboards and reporting will expand their managerial visibility. By using a modern accounting system that integrates with their other solutions they will eliminate many manual processes and solve inefficiencies with funder reporting, tenant accounting, inventory, contract management, and purchasing."
Intacct helps government-funded organizations and nonprofits achieve a better return on their mission.
What's more, Intacct's Software as a Service (SaaS) deployment and multi-tenant cloud environment brings distinct advantages to its users, including lower up-front costs, minimization of IT resources, and shorter implementation times.
About Tacoma Housing Authority
As a public housing authority, the primary mission of the Tacoma Housing Authority is to provide high quality housing and supportive services to persons and families in need. They seek to do this in two ways. First, households they serve succeed not just as tenants but as "parents, students, wage earners, and builders of assets." If they are capable of working, THA wants their time on their programs to be transforming, and temporary. THA wants this certainly for parents, but emphatically for their children so there won't be a housing need when they grow up. Second, THA helps the City of Tacoma develop and to help ensure it has room for all types and incomes of households. THA seeks to do their part in making Tacoma neighborhoods, as their strategic directives contemplate, "attractive places to live, work, attend school, shop, and play," and to help Tacoma be "safe, vibrant, prosperous, attractive and just." When these efforts work, they are a very good use of a housing dollar. To learn more about the Tacoma Housing Authority, visit their website at http://www.tacomahousing.org.
About Synergy Business Solutions
An Intacct Certified Partner with operations on the U.S. West Coast, Synergy Business Solutions provides comprehensive cloud-based financial management and project/cost-accounting solutions to a wide variety of industries including nonprofits, government-funded organizations, and government contractors. Synergy's cloud solutions enable organizations to automate fund accounting and funder reporting, government contractors to comply with DCAA regulations, SaaS software companies to easily manage revenue recognition, companies that use Salesforce to integrate their CRM with accounting, and project-focused professional services organizations to maximize project profitability. Synergy helps organizations that have outgrown their systems and procedures or identified cumbersome processes, to operate more efficiently while effectively managing projects, resources, time, financials, and growth. For more information, visit Cloud Accounting Solutions or contact John Foster at 206-859-6508.