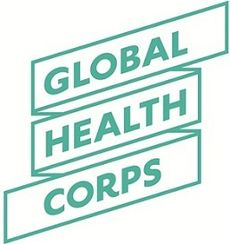 The common goals of Sanford International Clinics and Global Health Corps are synergistic and provide an opportunity for our two organizations to be of great value to each other.
SIOUX FALLS, S.D. (PRWEB) February 10, 2016
Two leaders in bringing health equity to global locations are collaborating to improve care in Africa. Sanford International Clinics and Global Health Corps have partnered to enhance the level of care in developing parts of the continent.
The two organizations, which both have an existing presence in Africa, will work to develop health care professionals and identify and implement best practices in areas like electronic medical records, supply chain management, medication standardization and clinical education.
"Global Health Corps is thrilled to be partnering with Sanford International Clinics to expand access to healthcare in an area where it is greatly needed," said Barbara Pierce Bush, CEO and co-founder of Global Health Corps. "We believe that health is a human right, and are proud to collaborate with likeminded partners to ensure that individuals get the quality healthcare they deserve."
Global Health Corps places young professionals in Eastern and Southern Africa and the United States in year-long, paid fellowships where they work in high-impact roles within local organizations to improve health care access and outcomes. Fellows are currently working in Rwanda, Uganda, Malawi, the United States and Zambia. Alumni of the program, totaling nearly 600, continue to work in the global health field expanding access to care. Global Health Corps was founded in 2009 and is led by Barbara Pierce Bush, daughter of former president George W. Bush and granddaughter of former president George H. W. Bush.
Sanford International Clinics, a division of Sanford Health, launched in 2007 as an initiative to develop clinics around the United States and world in areas that lack adequate primary care services. In Africa, Sanford International Clinics has established a network of 17 clinics in Ghana.
"The common goals of Sanford International Clinics and Global Health Corps are synergistic and provide an opportunity for our two organizations to be of great value to each other," said Jim Slack, vice president for Sanford International Clinics. "GHC's fellowship program is a natural fit for our Ghana clinic locations, and the organization's existing relationships with other African countries allows Sanford Health to explore expanding its impact."
A key component of both Global Health Corps and Sanford International Clinics is their collaborative work with partner organizations in the areas they serve. Global Health Corps, for example, has partnered with dozens of African-based placement organizations since its founding, while Sanford International Clinics works in concert with the Ghanaian government and other partners to develop its facilities there.
Global Health Corps plans to place four to six of its alumni among Sanford International Clinic sites in Ghana and in Rwanda and Uganda, where expansion is being explored.
About Sanford Health
Sanford Health is an integrated health system headquartered in the Dakotas. It is one of the largest health systems in the nation with 43 hospitals and nearly 250 clinics in nine states and four countries. Sanford Health's 27,000 employees, including 1,400 physicians, make it the largest employer in the Dakotas. Nearly $1 billion in gifts from philanthropist Denny Sanford have allowed for several initiatives, including global children's clinics, genomic medicine and specialized centers researching cures for type 1 diabetes, breast cancer and other diseases. For more information, visit sanfordhealth.org.
About Global Health Corps
Global Health Corps (GHC) works to mobilize the movement for health equity and build the next generation of leaders to change the face of global health. Since 2009, GHC has placed talented and creative young professionals from a range of backgrounds into high-impact global health positions in Malawi, Rwanda, Uganda, the United States, and Zambia. GHC's vibrant, global community of emerging leaders is nearly 600 strong and growing. Applications for the 2016-2017 fellowship class are open now at ghcorps.org/apply. Follow us on Facebook, Twitter, or Medium.