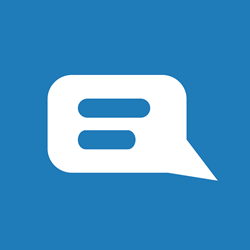 In 2016 we'll be looking to target larger, corporate clients, as more marketers begin to align their content strategy to meet the needs of an increasingly global economy. -Translate.com CEO, Anthos Chrysanthou.
Chicago, Ill. (PRWEB) February 10, 2016
Translate.com, an online translation platform and industry price leader, announced the launch of a global sales division in 2016. The news comes following a consecutive seven month period of consistent and unparalleled, growth and expansion for the platform.
Translate.com created a splash after announcing translations at 20% of industry standard price. Following the launch of its human translation offerings in June 2015, Translate.com has experienced substantial growth as an industry newcomer. Since June, the platform has seen an increase in translations completed each month by 63%, while simultaneously building the site's translator community by 43% last month alone.
Translate.com's Chicago office is among the first Midwest language solution to offer web-based content translation and localization services. The Chicago platform will be vying against several established west coast competitors for a piece of the market's big name players.
"2015 was crucial in terms of establishing a solid framework and infrastructure" said Translate.com Founder and CEO, Anthos Chrysanthou. "In 2016 we'll be looking to target larger, corporate clients, as more marketers begin to align their content strategy to meet the needs of an increasingly global economy".
In terms of market positioning, the platform's primary distinguisher will its pricing model. The site offers high quality human translations in over 96 language pairings at $.02/word, 80% less than its competitor's rates. With the most affordable translation services in the market, the platform's Chicago office will look to 2016 to expand its corporate client roster specifically. Leading the charge will be Translate's newly appointed Vice President of Global Sales, Anthony Perez. In addition to expanding its global customer base, Perez's efforts and expertise will be aimed at targeting several of the surrounding area's fortune 500 headquarters.
Perez joined Translate as the platform's VP of Global Sales in early January. Perez's experience includes six years with language software giant SDL, at both their North American and European offices. Perez brings with him eight years of industry knowledge, specializing in global branding and sales through multilingual content strategies. In addition to Perez's newly created role, Translate.com's staff has doubled, incorporating in-house customer support and translator relationship managers.
"Our platform has seen overwhelming growth since our launch in June. We've doubled our internal team, and increased our translator community to meet the growing needs", said Chrysanthou.
Translate.com joins the translation space at a crucial time in today's digital age. With the number of smartphone users expected to reach 6.1 billion by 2020, businesses are beginning to adapt their communication and content strategy to cater to an increasingly global economy and mobile consumer base.
###
About Translate.com
Translate.com is a web-based translation and localization platform, specializing in emerging and dynamic content solutions. Focusing on a personalized customer experience, Translate.com helps startup-to-enterprise companies establish brand presence on the global scale. Translate.com strives to provide the world's highest quality web-based translation platform by using both professional linguists and innovative artificial intelligence technologies. Our solutions enable an acceleration in time to market and reduce the localization cost at an all time low.