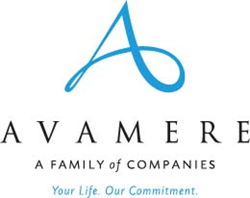 Tacoma, WA (PRWEB) February 10, 2016
The Avamere Family of Companies will break ground this February for construction of Avamere Transitional Care of Puget Sound; located at 630 S Pearl Street, Tacoma, WA 98465. The 39,936 square foot post-acute health care center will provide patients recovering from illness or injury with intensive skilled nursing and rehabilitation services. Much like other Avamere transitional care facilities, Avamere Transitional Care of Puget Sound will focus on returning the people they serve back to the community where they can continue enjoying the things they love most.
"The Avamere Family is focused on living out our mission to enhance the life of every person we serve," says Gary Wart, President of Avamere Health Services. "We're very excited to offer residents of Pierce and King Counties a brand new post-acute facility that is designed to help them during some of life's most difficult journeys."
The Avamere Family of Companies currently operates several skilled nursing and rehabilitation facilitates throughout the Tacoma area. In 2014, construction on a $2.4 million remodel began for Avamere at Pacific Ridge and finished in December 2014. The 102-bed healthcare center is designed to give some of Washington's most vulnerable seniors a comfortable community where they have autonomy and access to specific healthcare services.
Avamere Transitional Care of Puget Sound will feature 56 private rooms and a state-of-the-art rehabilitation gym. More details will be released as the project continues.
The ground breaking ceremony for Avamere at Puget Sound Ground Breaking Ceremony will be Held on February 16, 2016 from 1:00 – 3:00 PM.
About Avamere Family of Companies
Avamere Family of Companies, a group of independent privately owned post-acute care companies, is dedicated to seniors' health and well-being. Avamere takes great pride in offering a continuum of care, which allows seniors to stay independent and active. With more than forty retirement communities and skilled nursing facilities in Oregon, Washington, Idaho and Colorado, the Avamere companies are focused on helping you—or your loved one—live the life you want to lead. At Avamere, "Your Life is Our Commitment."