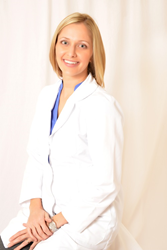 Jacksonville, FL (PRWEB) February 12, 2016
Kathryn E. Ryan, DDS, MS now offers her patients snoring treatments that go beyond the elimination of the annoying noise, offering solutions to more serious underlying problems. A person who suffers from mild to moderate sleep apnea in Jacksonville, FL may be aware that the condition prevents deep sleep. As a result, the brain and body are not able to recover from the previous day and awaken refreshed. However, the lack of rest can also lead to depression, headaches as well as stress and its after-effects such as obesity, diabetes and heart disease.
People who are overweight, have a large neck circumference or have certain jaw structures are more likely to have sleep apnea in Jacksonville, FL. This disease is the result of tissues in the throat blocking the airway once the muscles relax in sleep. The lack of oxygen causes the brain to send an alert that wakes a person enough to start breathing again. This is what causes the snoring, choking sound that people associate with the condition. The problem is extremely common, affecting over 18 million Americans. Those who know they snore may want to schedule a checkup to see if it is a symptom of sleep apnea.
Most doctors prescribe a machine that prevents the blockage by forcing a stream of air through the airway. This is delivered through a hose connected to a mask that straps onto the face. Many people complain that the mask causes just as much difficulty sleeping as the disease itself. Dr. Ryan recommends that a person diagnosed with mild to moderate sleep apnea in Jacksonville, FL visit her practice to learn if the Herbst Appliance is an appropriate alternative. The customized mouthpiece holds the jaw at a comfortable angle that prevents the airway from collapsing. The design allows the wearer to talk and drink water without removing it. These appliances are also effective snoring treatments, and can stop tooth grinding.
Anyone who wants to learn more about the Herbst Appliance and its effectiveness for sleep apnea, tooth grinding and snoring treatments can find information on Dr. Ryan's website.
About the Doctor:
Parkway Prosthodontics is a prosthodontics practice located in Jacksonville, FL. Dr. Kathryn E. Ryan specializes in prosthodontics, esthetic and implant dentistry. She holds a Certificate of Specialty in Prosthodontics and a Master of Science Degree from Marquette University School of Dentistry, and is a Fellowship trained in implant surgery from the University of Florida College of Dentistry. Dr. Ryan is a member of the American Dental Association, International Team for Implantology, Northeast District Dental Association, among others, and participates in the Jacksonville Dental Society Study Club, Beaches Study Club and Jacksonville Women's Dental Society Study Club, to name a few. Dr. Ryan and her team are committed to providing patients with quality care using state- of-the art techniques and equipment. To learn more about Parkway Prosthodontics and the services they offer, please visit their website at http://www.parkwaypros.com or call (904) 201-1010 to schedule an appointment.