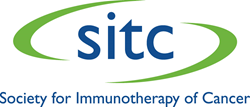 MILWAUKEE, WI (PRWEB) February 11, 2016
The Society for Immunotherapy of Cancer (SITC) is dedicated to cultivating young scientists who are instrumental to cancer immunotherapy research and, in that commitment, is presenting the next generation of cancer immunotherapy researchers four, one-year fellowship opportunities with total award nearing $300,000.
"The development of the next generation of physician-scientists in tumor immunology and immunotherapy is one of the most important functions of the Society," said SITC President Howard L. Kaufman, MD, FACS – Rutgers Cancer Institute of New Jersey. "The fellowship opportunities will provide a mechanism for identifying and training the best candidates providing an invaluable resource for future generations."
These awards, ranging from $40,000 to $100,000, offer opportunities to young investigators worldwide to obtain dedicated funding to catalyze their research and advance the field of cancer immunotherapy.
The future of cancer immunotherapy lies in research and education, primarily by early career scientists. The Forward Fund was established to stimulate the future of the science, development and application of cancer immunotherapy through financially supporting its education and research. These fellowship opportunities were made possible through the Forward Fund and supported by independent educational grants from AstraZeneca, EMD Serono and Genentech.
Applications are being accepted now through March 7, 2016. Interested parties can find out more information and apply online at sitcancer.org.
About SITC
Established in 1984, the Society for Immunotherapy of Cancer (SITC) is a non-profit organization of medical professionals dedicated to improving cancer patient outcomes by advancing the development, science and application of cancer immunotherapy and tumor immunology. SITC is comprised of influential basic and translational scientists, practitioners, healthcare professionals, government leaders and industry professionals around the globe. Through educational initiatives that foster scientific exchange and collaboration among leaders in the field, SITC aims to one day make the word "cure" a reality for cancer patients everywhere. For more information, visit sitcancer.org.
###