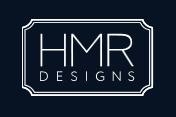 Chicago, IL (PRWEB) February 11, 2016
Representatives with HMR Designs announced that it provided the décor for the 1985 Chicago Bears team reunion.
"As the city marks 30 years since the 1985 Super Bowl, we consider it an honor to provide the décor for one of the NFL's legendary championship teams," said David Epstein, spokesperson for HMR Designs. "Coach Mike Ditka, Tom Waddle, and many other team members were in attendance during the January 26 event at Soldier Field's United Club."
Epstein explained that Super Bowl XX trophy was on display, and that HMR provided centerpieces in "Bears Orange" to be set on navy blue tablecloths.
HMR Designs is an event design and production firm specializing in custom environments for wedding receptions and ceremonies, corporate events, galas, anniversaries, Mitzvahs, and other private celebrations. The company's team includes designers specializing in conceptual design, decor, interiors and graphics, as well as artisans specializing in lighting, carpentry, sewing, painting and 3-D art production.
At HMR Designs, the company, according to Epstein, strives to raise the industry standard, approaching every event as an opportunity for originality. Its team–a collective of some of the most adept designers and artisans in the field–works attentively with clients to bring their vision to life in full color. The company's president, Bob Mertzlufft, brought together the talents of three of Chicago's premier floral and event design companies (Heffernan Morgan, Ronsley Special Events and Botanicals), knowing that together, they could only enhance each other's talents.
For more information about HMR Designs, please visit: hmrdesigns.com/capabilities/ and hmrdesigns.com/blog/
About HMR Designs
Located on Goose Island, clients visit our design team at our boutique-style sales offices, which are backed by a 100k square-foot production space. This location includes designated areas for all of our design and production capabilities, as well as a warehouse of custom furniture, props, and decor pieces, an expansive floral studio, and a sample studio for mock up events where we show it all off. With a core staff of nearly 55 and a diverse lineup of freelance artisans regularly in-house, HMR is always teeming with creative endeavors.
Contact Details:
David Epstein
Phone: 773.782.0800 x 316
Email: davide@hmrdesigns.com
Fax: (773) 782-9998
1200 N North Branch Street
Chicago, IL 60642
Source: HMR Designs