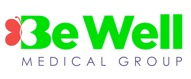 SculpSure can help patients achieve the results they are looking for with a non- invasive treatment that fits into their busy lifestyles
Alexandria, VA (PRWEB) February 11, 2016
Be Well Medical Group (Be Well) is pleased to announce the opening of its new office in the heart of Old Town at 108 South Columbus St, Suite 201, Alexandria, VA. Be Well Medical Group is a concierge practice providing individuals and businesses the highest level of medical care in the convenience of their homes, offices or at the practices' local office. It is also one of the few locations in the Washington, D.C. area offering SculpSure, a breakthrough device for the reduction of stubborn fat in problem areas such as the abdomen or love handles, helping patients achieve a slimmer appearance without surgery or downtime.
FDA cleared and clinically tested on over 100 patients, SculpSure is a safe and effective light- based treatment that precisely targets fat cells under the skin permanently destroying approximately ¼ or 25% of treated fat in a 25-minute procedure. Over time, these damaged fat cells are naturally absorbed and removed from the body, with results seen as quickly as six weeks, and optimal results typically seen at 12 weeks. Since there is no recovery time with SculpSure, patients can return to normal activities immediately. SculpSure is also comfortable and well tolerated, with most patients feeling nothing more than a warming sensation. This procedure is for men and women.
"We are excited to offer this innovative procedure and many other services at our new location. Even with diet and exercise, most people have areas of fat that seem impossible to get rid of," states Dr. Lisa Ashe, owner of Be Well Medical Group. "SculpSure can help patients achieve the results they are looking for with a non- invasive treatment that fits into their busy lifestyles."
Dr. Lisa Ashe, Board Certified in Internal Medicine, founded Be Well Medical Group to address the concerns of patients either too busy to spend valuable hours waiting in crowded offices or those in need of a more personalized experience. Be Well's additional services include internal medicine, in-home care, patient wellness planning, corporate wellness programs, event medical staffing, laser and cosmetic procedures, and more.
Contact Carita Parks for more information or to arrange an interview with Dr. Ashe about SculpSure. For medical appointments or consultations for a customized SculpSure treatment, contact Be Well Medical Group at (800) 807-7854 or http://www.bewellmedicine.com.
###
About Be Well Medical Group
Be Well Medical Group is a concierge medical practice that offers comprehensive and high-touch medical services to individuals and businesses throughout the Maryland, Washington, D.C., and Virginia metropolitan area. Our promise is to always provide our patients with the best care and medical experience they deserve! Follow us on Twitter and Instagram: @bewellmed and on Facebook: Be Well Medical Group.