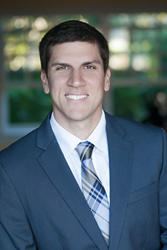 Jacksonville, Florida (PRWEB) February 12, 2016
Jonathan David Sooriash Esq. LL.M. is the owner and managing tax attorney at J. David Tax Law LLC,doing business as J. David Tax Relief. The company is based in Jacksonville, Florida and helps clients all over the country with their tax problems and is now, as of February 1st, 2016, offering free guidance to any taxpayer that wants to resolve their tax debt on their own without hiring a tax attorney. The main thing that Jonathan Sooriash Esq. wants Americans to know is that regardless of their financial circumstances there is always a solution to their tax problem and the solution is often times very favorable to the indebted taxpayer.
Jonathan David Sooriash Esq. states "Having a free consultation with a tax lawyer can make all the difference in the outcome of your case with the IRS or State Tax Department" and "this holds true even if you do not hire a tax attorney to handle your case."
Just learning your rights and your options as an indebted taxpayer is 90% of the battle in minimizing the effects of a lingering tax debt. "Many of my clients are amazed at the outcome of their case and how little of their tax debt they actually end up having to pay back."- Jonathan David Sooriash Esq.
"If a taxpayer can handle their case themselves, I am happy to guide them and give them some tips in doing so. I just want every indebted taxpayer to understand their options before they call the IRS because I see too many people overpaying everyday."- Jonathan David Sooriash Esq.
IRS and State Tax Problems J. David Tax Law LLC Resolves
The IRS has several Notices it sends out and a variety methods of collecting upon taxpayers who owe. Jonathan David Sooriash, Tax Attorney of Jacksonville, Florida, knows what the IRS actions are and why the IRS does them. Here are some tax issues that they assist with:
IRS Notices
Wage Garnishment
Bank Levy
Unpaid Back Taxes
Unfiled Tax Returns
Tax Liens
IRS and State Tax Solutions Our Tax Lawyer Provides
For every tax problem there is a solution to match. The IRS can never put a taxpayer into a financial hardship nor put them through more than they can handle. Some of the major tax solutions J. David Tax Law LLC provides are:
Offer In Compromise
Currently Non Collectible - CNC
Wage Garnishment Release
Bank Levy Release
Installment Agreement
First, get a Free Consultation from a Tax Attorney
"If taxpayers act quickly when receiving IRS notices, the issues can be mitigated quickly and before the IRS takes any of their money, assets, or property. A taxpayer has several rights and options and learning what these rights are is a huge step in achieving an optimal resolution." Call J. David Tax Law LLC today at 800-637-6082 to learn about your rights and options to resolve your tax debt, or visit them at http://www.jdavidtaxlaw.com to learn more.
Contact:
J. David Tax Law LLC
Jonathan Sooriash, Esq., LL.M.
1301 Riverplace Blvd., Suite 800
Jacksonville, FL 32207
Phone: 800-637-6082
http://www.jdavidtaxrelief.com
http://www.jdavidtattorney.com
jondavidsooriash(at)jdavidtaxlaw(dot)com
Source: J. David Tax Law LLC