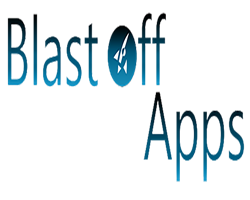 When entrepreneurs come to us with an app idea, they can use more than our app development services. Now we can build the app for them in a direction that has a greater level of certainty to be a commercial success"
Pittsburgh, PA (PRWEB) February 12, 2016
Blast Off Apps, an innovative service provider for mobile app development based in the Pittsburgh area, today announced a partnership with ProdOptic, LLC of Cleveland to help entrepreneurs grow their software businesses.
Startup clients of Blast Off Apps can opt for a fast-track entrepreneurial workout, not only to get their apps developed, but also to focus their products on capabilities that build a customer base and then generate revenue – two achievements that directly improve the valuation of a company to prospective investors.
"When entrepreneurs come to us with an app idea, they can use more than our app development services. Now we can build the app for them in a direction that has a greater level of certainty to be a commercial success," remarked Adam Paul, CEO of Blast Off Apps. "Word gets around. Faster revenue streams for our startup clients mean a healthy increase in business for us as well, via word of mouth, it's a win-win for all involved."
ProdOptic Founder, Cathy Lippert will work with Blast Off Apps clients, engaging a network of experts in product management, software marketing and business development. "We can introduce lightweight business interventions in the course of getting projects done that will demonstrably improve the product/market fit of the resulting apps," says Lippert. "I mean, why pay to get an app developed that isn't going to take you anywhere? We can help you think the business through, and show you how to test the vision and product requirements with customers early on."
ProdOptic's entrepreneurial business services will be integrated into the stages of Blast Off Apps' development process. Building more value in earlier phases will enable clients to attract customers and investors even before a development project is complete. Armed with early market feedback, startups can make adjustments faster, consistent with an Agile or Lean approach to building software. Learn more on Blast Off Apps' website http://BlastOffApps.com/app-services
The number of apps in use and being developed is exploding now that more than half of all digital media is accessed via smartphones according to Smart Insights. With the pressure on businesses to better engage their customers, new app-based business strategies are blossoming every day. Blast Off Apps is a complete solution to take any idea and develop it into reality.
About Blast Off Apps: Founded in 2015, Blast Off Apps is a favored service provider for clients throughout the US who want to get their mobile software apps developed quickly and economically. Blast Off Apps brings affordable prices, proven technology, and non-technical, friendly customer support and guidance to the highly specialized industry of mobile app development, game design, and other cutting-edge software development activities.
About ProdOptic, LLC: ProdOptic is a business service provider, enabling software product startups and B2B enterprises to grow business value faster by leveraging product management, market research and business planning expertise beyond the borders of their organizations.