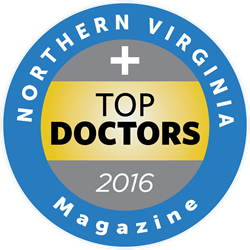 Reston, VA (PRWEB) February 15, 2016
Foot and Ankle Specialists of the Mid-Atlantic, LLC ("FASMA") is proud to announce that two of its podiatrists, Seth Rubenstein, DPM, and Eric Masternick, DPM, were recently selected by Northern Virginia Magazine as 2016 Top Doctors. This is the third consecutive year that Dr. Masternick has been chosen for this award, and the fourth consecutive year for Dr. Rubenstein. The annual list is made up of over 1,000 peer- and hospital panel-nominated doctors ranging from allergists to vascular surgeons.
The Top Doctors list is carefully compiled and selected each year. "Along with asking all the doctors in Northern Virginia who, in their expert opinion, should be dubbed a Top Doctor, we take the process a step further by working with local hospitals and Kaiser Permanente/Mid-Atlantic Permanente Medical Group to put together panels to discriminately look at doctors who are affiliated with their institutions," said Lynn Norusis, Managing Editor. "We asked the panels to nominate doctors based on internal evaluations, patient reviews and overall quality of care."
Foot and Ankle Specialists of the Mid-Atlantic, LLC, has 23 locations in DC, Maryland, Pennsylvania, and Virginia. For more information on Drs. Rubenstein and Masternick, and to find a location near you, visit our website at http://www.footandankle-usa.com.