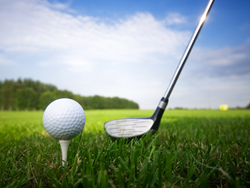 AGS provides complete supply chain solutions specializing in forwarding, transportation, logistics and warehousing
New Hyde Park, NY (PRWEB) February 16, 2016
One of the world's leading manufacturers of high performance golf products used AGS' logistics and freight forwarding solutions to help deliver and install retail displays in stores across the country.
Tasked with distributing over 1,100 displays to retail stores throughout the U.S. and Canada, AGS had less than five days to accomplish this logistical challenge. Pick-ups were performed at 3 different locations on the west coast starting on a Friday, Saturday and continued on Monday. The deliveries to various retail outlets and pro shops required lift gate and inside delivery. AGS was able to successfully accomplish a damage free and on-time delivery experience in the midst of weather challenges throughout the country.
With a network of over 400 storage sites, AGS can provide temporary storage of displays to meet specific requirements that would streamline the display placement at the retail location. With advance notice AGS can provide specialized labor with experience in performing light installation at the retail location.
Founded in 1958, AGS provides complete supply chain solutions specializing in forwarding, transportation, logistics and warehousing. Key to AGS' customer centric solutions are innovative and customizable technology tools that provide a seamless flow of information and give customers global supply chain visibility.
For more information on AGS' full menu of services, visit us online at http://www.agsystems.com