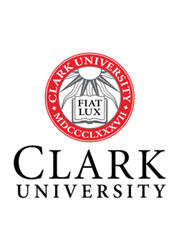 We are very pleased that Akademos is helping Clark University improve the textbook purchasing process and experience for our students
Norwalk, CT (PRWEB) February 16, 2016
Akademos, Inc., a leading provider of integrated online bookstores and marketplaces for educational institutions, announced that Clark University (http://www.clark.edu), a private, non-profit university located in Worcester, MA named by Forbes as one the country's most entrepreneurial schools, has joined its growing list of partner institutions.
Beginning summer term 2016, Clark University students can shop for textbooks in the format of their choice across new, used, rental or eBook options and place orders anytime, anywhere through the mobile optimized online bookstore. With Akademos' best-in-class online shopping platform and deep SIS integration, students will now be able to complete their entire textbook ordering for a term in less than 5 minutes - and save on average 60% off the list price of their course materials when ordering through the exclusive Akademos Marketplace.
"We are very pleased that Akademos is helping Clark University improve the textbook purchasing process and experience for our students," said Julie Dolan, Executive Vice President and Treasurer of Clark University. "The cost of textbooks is an important consideration for students, so transitioning to Akademos' online bookstore will be of real value to our students and their families."
Students will be able to log in to Clark University's virtual bookstore and view an automatically-generated list of textbooks associated specifically with their registered courses. As an added benefit, students will also have the option to pay with their Clark OneCard. By improving the delivery of the right course materials at the right prices, Clark University is confident in its ability to positively impact student achievement.
"I am pleased to welcome Clark University to Akademos," said Chief Executive Officer John Squires. "We look forward to using our vast experience serving colleges across the country to deliver a world-class eCommerce platform for Clark University students, faculty, and administrators."
To learn more about online bookstore service offerings for educational institutions, visit
http://www.akademos.com.
About Clark University
Clark University's mission is to educate undergraduate and graduate students to be imaginative and contributing citizens of the world, and to advance the frontiers of knowledge and understanding through rigorous scholarship and creative effort.
The University seeks to prepare students to meet the challenges of a complex and rapidly changing society. In students and faculty, Clark fosters a commitment to excellence in studying traditional academic disciplines, as well as innovation in exploring questions that cross disciplinary boundaries. The free pursuit of inquiry and the free exchange of ideas are central to that commitment.
About Akademos
Akademos offers virtual bookstore services, eLearning solutions, and an innovative textbook marketplace to schools. Its comprehensive supply-chain solution and commitment to responsive personal service makes Akademos a leader in providing affordable textbooks and digital learning tools for institutions. Students can choose from new, used, rental, and eBook options while institutions can reduce costs and increase operating efficiency. Faculty can search, discover, and adopt new texts using the Akademos Textbook Adoption Tool at http://www.adoption.akademos.com. Akademos delivers the right course materials, at affordable prices, on time. Learn more about Akademos' direct-to-students ecommerce platform at http://www.textbookx.com and its offerings to partner schools at http://www.akademos.com.