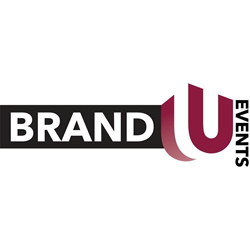 Bant Breen, Founder and CEO of Qnary, adds, "We were a proud sponsor of BRAND U Events in 2014-2015 and it feels like a positive natural extension to expand the relationship in 2016 as we assist executives to move their careers to the next level."
New York, New York (PRWEB) February 12, 2016
The pioneering talent accelerator event series BRAND U Events, which provides leadership training for high-potential mid-level brand marketers at Fortune 500 companies and agencies, today announced it will accelerate its growth in 2016 via a joint-venture between its parent company High Potential Ventures LLC and leading executive reputation growth company Qnary.
The first event of 2016 is scheduled for February 24 and 25 in New York City.
New research released by Deloitte reveals that two-thirds of millennials plan to leave their current organization by 2020 due to insufficient opportunities to develop their leadership skills, highlighting the need for organizations to proactively grow talent through intrapreneurship. High Potential Ventures' founder, Karen Salama launched Brand U Events in October 2014 to address this challenge by delivering leadership training for high-potential brand marketers to Fortune 500 companies and agencies.
"Talent is one of our most valuable assets in today's competitive landscape. If we, as organizations, don't take the time to invest in their future, support their growth and challenge them to think bigger, they will leave and with that, our organizations will lose." says Karen Salama, Founder and CEO of BRAND U Events.
By combining BRAND U Events unique curriculum with the technology and infrastructure of Qnary, this new joint venture will increase the number of annual events, expand the geographic footprint, and offer in-house custom events to companies seeking innovation for their learning and development programs.
Bant Breen, Founder and CEO of Qnary, adds, "We were a proud sponsor of BRAND U Events in 2014-2015 and it feels like a positive natural extension to expand the relationship in 2016 as we assist executives to move their careers to the next level."
About BRAND U Events
BRAND U Events is a dynamic two-day talent accelerator summit hosted by B. Bonin Bough, Chief Media and E-Commerce Officer at Mondelēz International, which brings together top-tier executives to share their personal career stories and hard-earned expertise with an extremely select group of high potential mid-level brand marketers. The organization works to ensure its alumni, the next generation of leaders, have the tools necessary to accelerate their careers and gain the visibility required for success. Past speakers include Peter Guber, Mandalay Entertainment; Jeff Weiner, LinkedIn; Carolyn Everson, Facebook; Wendy Clark, DDB Worldwide; Bill Koenigsberg, Horizon Media; Ed Erhardt, ESPN and many others.
About Qnary, Inc.
Qnary is the premium provider of executive reputation growth and employee advocacy solutions. Launched in 2012, Qnary's Software-As-A-Service (SaaS) platform optimizes the digital activities of executives and employees. Qnary is headquartered in New York City and works with the world's largest companies across a full-range of business verticals including banking, packaged goods, retail, energy, media, real estate, insurance, education, healthcare, automotive, food and beverage. Qnary solutions are provided in both English and Spanish.