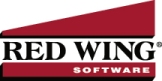 Red Wing, Minnesota (PRWEB) February 12, 2016
A wide variety of events and actions affect the profitability of a farm, not the least of which is the setup and use of accounting software. Taking advantage of financial tools available for farms can have a big effect on a farm's profitability. Red Wing Software offers tips for farms to become more proactive in their use of accounting software, in order to increase profits.
Track crop information correctly. Tracking financial information by crop, farm, field, and land owner are simply crucial to smart decision making on a farm. By tracking this information, farmers can make more profitable decisions by creating "what if" scenarios within their accounting software. Using "what if" scenarios can help farmers:

Compare the profitability of individual production years, regardless of crop/livestock.
Determine which commodities to continue producing by comparing the profit per acre/head of each crop/livestock.
Determine if fields/livestock are not producing to their potential.
View the break-even cost/bushel for each field in a production year.
View the profitability of a field regardless of which crop it raised over a period of time or determine if it is more profitable to raise feeder hogs or farrow to finish.
Analyze and compare profitability between profit centers, farms, and production years or other combinations of business segments.
Track inventory. Without tracking inventory, accrual accounting cannot really be done. Consequently, supplies are expensed in the year purchased. That might not be the same year the supplies are used (for instance seed or fertilizer) and may also not be the same year the crop is sold. Tracking inventory allows for tracking of the expense in one year, and the revenue in another year, and then analyzing the information over multiple years for a specific production cycle which shows an accurate representation of profitability.
Red Wing Software, Inc., along with its nationwide network of business partners, offers industry-leading service, as well as training, on-site installation and implementation of the software. Their vision is "Creating the best management software experience".
Red Wing Software, Inc. develops, integrates and supports the accounting and financial management needs of small- to mid-sized businesses, agribusinesses, non-profits, and municipals across North America. For more information on Red Wing Software products, including CenterPoint Accounting, CenterPoint Accounting for Agriculture, CenterPoint Fund Accounting, CenterPoint Payroll, CenterPoint Depreciation and Red Wing Tax Forms, call 1-800-732-9464 or visit http://www.redwingsoftware.com.