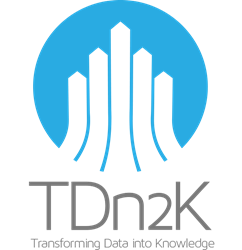 "Uncertainty surrounds the economy right now. Despite a solid January jobs report and strong income growth, consumer spending looks like it is slowing. - Joel Naroff,, President | Naroff Economic Advisors and TDn2K's retained economist.
Dallas, Texas (PRWEB) February 12, 2016
The restaurant industry experienced a discouraging start to the year as measured by same-store sales growth during January; external factors certainly had an impact. Same-store sales growth during January was -0.8 percent, which is the softest month since the -0.9 percent growth reported for February 2014 and only the second month with negative sales growth in the last 15 months. As a comparison, same-store sales for December of 2015 were 0.6 percent. This insight comes from data reported by TDn2K's™ Black Box Intelligence™ through The Restaurant Industry Snapshot™, based on weekly sales from over 23,000 restaurant units, 120+ brands, representing $57 billion dollars in annual revenue.
"The restaurant industry has experienced a decent run in terms of sales growth for almost two years now," said Victor Fernandez, Executive Director of Insights and Knowledge for TDn2K. "Although we have seen a slowdown in the pace of this growth in recent quarters, what happened during January is really a reflection of external factors affecting sales. The biggest of these is weather. In fact, the last time we experienced results like these was during the winter of 2014 when weather was also a strong negative factor. As an example, in the third week of January 2016 we saw sales growth for the entire industry drop by more than 10 percent, as those regions most impacted by the winter storms saw same-store sales growth drop by more than 20 percent and close to 40 percent in the case of the Mid-Atlantic."
"Nevertheless," continued Fernandez, "data from regions where weather wasn't as much of a concern during January, such as California, does indicate some loss in momentum during the first weeks of January compared to December."
Results were also influenced by the shift in dates for the Super Bowl this year. In 2015, the game fell into the January reporting month. This year it will be in February results. The impact is usually negative for most segments, as a prime day of weekend sales (particularly the dinner daypart) is largely lost due to many people staying at home or attending parties instead of dining out. This timing change works to the advantage of January 2016 comp sales, a benefit that will reverse in February.
Beyond the weather and Super Bowl effect, January 2016 was also up against strong comps from prior year. On a two-year basis, same-store sales growth is 5.3 percent and traffic is -0.5 percent.
"Uncertainty surrounds the economy right now," commented Joel Naroff, President of Naroff Economic Advisors and TDn2K's retained economist. "Despite a solid January jobs report and strong income growth, consumer spending looks like it is slowing. The equity markets are concerned more about growth around the world than the U.S. economy and the stock market declines have not hurt consumer confidence – at least so far. But that could change. We have likely entered a period where consumers may be a little more cautious in their spending. Barring a surprise, that is not expected to last long."
Same-store traffic growth was -3.2 percent for January, a 1.2 percent drop from the -2.0 percent reported for December of last year. This represents the twelfth consecutive month in which the industry has experienced negative traffic growth in comparable stores. January represented the softest traffic performance since February of 2014.
Average guest checks grew by 2.4 percent during January, which is consistent with the results from the last half of 2015. Guest checks were growing at a pace above 3 percent during the first half of 2015; however, average guest check growth for the months between July and December was 2.4 percent.
Even if consumer spending and traffic has slowed down in recent months, new job creation remains strong. Restaurant job growth year-over-year was 4.2 percent during December according to TDn2K's People Report™. Quarterly research conducted by People Report indicates that expectations from restaurant operators point towards increased recruiting and retention difficulty and greater number of vacancies at the restaurant level in upcoming months.
A driving force behind these staffing challenges is the continued tightening of the labor market, reflected in the steady decrease of the unemployment rate since 2010 which now is approaching full employment levels for the economy. Rolling 12-month turnover for restaurant managers again increased during December and has now increased during 14 of the last 18 months. Turnover rates for restaurant managers are now higher than before the start of the recession, even though the unemployment rate is still not as low as it was in 2007. Restaurant hourly employee turnover also continued to be a challenge in December, which represented the 28th consecutive month in which People Report results have shown rolling 12-month turnover increases for the industry.
According to TDn2K's White Box Social Intelligence™ based on analyzing about 9.7 million social media restaurant mentions during January, representing over 80,000 individual restaurant locations, guest sentiment was positive during the month. Of the three performance attributes tracked ("food", "service", "intent to return"), all experienced an increase in their percentage of positive online mentions during January. The biggest improvement in percentage of positive mentions in recent months has come from "intent to return". The percentage of positive "intent to return" mentions averaged 34 percent during the months of the third quarter. Since October this percentage has averaged 44 percent of all mentions.
The percentage of positive service-based mentions has also been rising since the third quarter of last year. On average, about 17% of all service mentions were positive during the third quarter of 2015. For all months since then the average has increased to about 22%.
For the third consecutive month the top performing industry segment based on percentage of positive mentions was Fine Dining for all three attributes. It seems the positive momentum that this segment enjoyed during the holiday season characterized by its special occasion dining carried over into the new year.
TDn2K (Transforming Data into Knowledge) is the parent company of People Report™, Black Box Intelligence™ and White Box Social Intelligence™. People Report provides service-sector human capital and workforce analytics for its members on a monthly basis. Black Box Intelligence provides weekly financial and market level data for the restaurant industry. White Box Social Intelligence delivers unparalleled consumer insights and reveals online brand health. Together they report on over 35,000 restaurant units, over 1.5 million employees and $57 billion in sales. They are also the producers of two leading restaurant industry conferences: Summer Brand Camp and the Global Best Practices Conference, each held annually in Dallas, Texas.